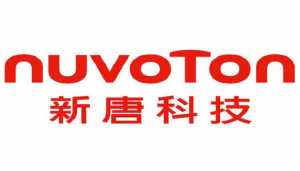 Nuvoton Technology Corp., a leading microcontroller provider, announces the NuMicro low power enhanced 1T 8051 based ML51 series microcontroller. NuMicro ML51 series supports power down current below 1uA, power consumption is down to 80µA/MHz in normal run mode. This series offers a range of memory with 16/32/64KB Flash memory and 1/2/4KB SRAM, provides packages types from 10 to 64 pins, a wide operating continuous voltage range 1.8V~5.5V and -40°C ~ +105°C temperature operation.
NuMicro ML51 series offers four power modes: normal run mode, low power run mode, low power idle mode and power down mode with flexible wake-up sources to achieve the lowest possible power consumption. Both low power run mode and low power idle mode run at 38.4kHz LIRC (with +/- 1% accuracy at room temperature), and allow UART up to 9600 baud rate in these two low power operation modes; the power consumption in low power idle mode is down to 13uA and in power down mode the leakage current is less than 1uA.
NuMicro ML51 series supports up to 24MHz operation frequency and have several enhanced features, such as up to 8 channels of 12-bit ADC, four levels of internal reference voltage, analog comparator for comparing voltage rapidly and Direct Memory Access (DMA) controller for power saving and speed up data transfer; NuMicro ML51 also provides rich peripherals such as 2 sets of UART; 2 sets of smart card interface; 2 sets of I²C, 2 sets of SPI, and higher than 20mA driving capability for each IO pin.
To protect customer's intellectual property, the ML51 series provides several mechanisms, by using flash lock bit can prevent program from being read out by external programmer, 128 Bytes SPROM (Secure Protection ROM), 96-bit UID (Unique Identification), 128-bit UCID (Unique Customer Identification).
The NuMicro ML51 series provides large portfolio, versatile high performance analog circuits, with its low power features will be eligible for many kinds of applications.
For more information, visit: www.nuvoton.com