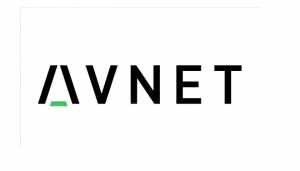 Business growth thrives in environments where leadership clearly and consistently focuses on guiding with purpose and integrity. For its continued commitment to these core values, Avnet, a leading global technology solutions provider, has been recognized as one of the 2019 World's Most Ethical Companies by the Ethisphere Institute, a global leader in defining and advancing the standards of ethical business practices.
"We are honored to be named one of the world's most ethical companies by Ethisphere Institute for the sixth consecutive year," said Bill Amelio, Avnet CEO. "At Avnet, we are committed to building a purpose-driven business model and culture that achieves our goals while supporting the most pressing social, ethical and environmental causes. I want to thank all of our employees, suppliers and customers who believe by doing good, we really can make a difference in the world today."
The award underscores Avnet's commitment to prioritizing ethical business practices. Recognized every year since 2014, Avnet's longstanding integrity and moral ethics underscore its business model, philosophy and culture. This in turn inspires employees to reach further and support customers and suppliers with products and services as well as processes that promote fairness and the social good.
"Avnet is among a select group of companies where purpose is infused into every aspect of their business," said Ethisphere's Chief Executive Officer Timothy Erblich. "Avnet has once again proven its leadership on societal issues and its ability to outperform in its industry. I congratulate everyone at Avnet for being among the World's Most Ethical Companies."
For more information, visit: www.avnet.com