Lights create warmth in your home. Ever thought, the lights in your home should be turned on before you reach home? Or if you could control the Bedroom Lights from your kitchen using Smart bulbs? Or If you could tune your LED Lights colour to suit your mood? Emergency Solar Charged LED Lights in the case of travel in rural areas? Or Lights that turn on when you walk into a room? Such innovations and cool technologies will be on display at the Mumbai edition of the renowned international platform and India's largest exhibition on LED Lighting Products and Technology, LED Expo 2017 from 11th  – 13th  May 2017 at Bombay Exhibition Centre.
Over 200 companies will be showcasing the latest price competitive LED solutions and innovations for the Indian market. Besides India, exhibitors from China, Taiwan, Hong Kong, Korea will be showcasing products at this three-day fair marking a 39% increase in international participation and indicating the growing interest of Asian manufacturers in the Indian market.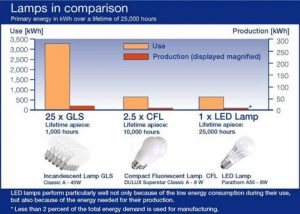 "I am happy to announce that the exhibition has grown once again – both in terms of size and number of exhibitors – reinforcing its position as the country's foremost platform leading the LED transition." Says Raj Manek, MD, Executive Director and Board Member of Messe Frankfurt Asia Holding Ltd
 LED Expo has always focused on introducing new innovations in the LED Segment. Since the time LED's have been introduced, there has always been constant innovations pertaining to design, technology, variety etc. This year, several companies like Era Electro Devices with their Tunable LED Lights, EcoEarth Electric will be showcasing their unique Senso Range controlled via Bluetooth and Wifi. There also on display will be LED Table Lamps, Indoor LED Lighting, Emergency Solar Lights, Motion Sensor Lights, smart lights which have smart lighting has efficiency increasing features, too, such as scheduling and automation, which can be controlled using a smartphone, and much more.
"LED Based lighting technology is one of the fastest growing technologies that show great promise to provide reliable, efficient, effective and durable lighting solution for various applications. It has already shown impressive performance in a range of applications where reliability, colour, visibility and long life are important. LED Lamps and luminaries exhibit the strongest growth trend among all the lighting technologies. LED Expo & Summit provide opportunities to manufacturers and suppliers to emerge as victors by creating awareness amongst the users visiting for different applications about the energy-efficient, lighting quality, lifespan, energy and money saved of the product and services offered." Said Dr. Jagdish Patil, IAS General Manager, Brihan-Mumbai Electric Supply, and Transport Undertaking.
Supporting the next phase of LED implementation in India, various ministries and government bodies including Ministry of Electronics & Information Technology, Department of Industrial Policy and Promotion, Ministry of Commerce & Industry, as well as Maharashtra Energy Development Agency, Brihanmumbai Electric Supply and Transport Undertaking, Electronic Industries Association of India, Solar Energy Society of India, Indian Building Congress and the apex body of the Lighting manufacturers – ELCOMA (Electric Lamp & Component Manufacturers Association) have announced strong support for this platform which promotes energy saving lighting and LED technologies for the country.
 Background information on Messe Frankfurt
Messe Frankfurt is the world's largest trade fair, congress and event organiser with its own exhibition grounds. With some 2,400 employees at 30 locations, the company generates annual sales of over €640 million. Thanks to its far-reaching ties with the relevant sectors and to its international sales network, the Group looks after the business interests of its customers effectively. A comprehensive range of services – both onsite and online – ensures that customers worldwide enjoy consistently high quality and flexibility when planning, organising and running their events. The wide range of services includes renting exhibition grounds, trade fair construction, and marketing, personnel, and food services.
For more information about the event, please visit www.theledexpo.com
For more information on Light + Building shows worldwide, please visit www.light-building.com/brand
 For more information, please visit our website at www.messefrankfurt.com.