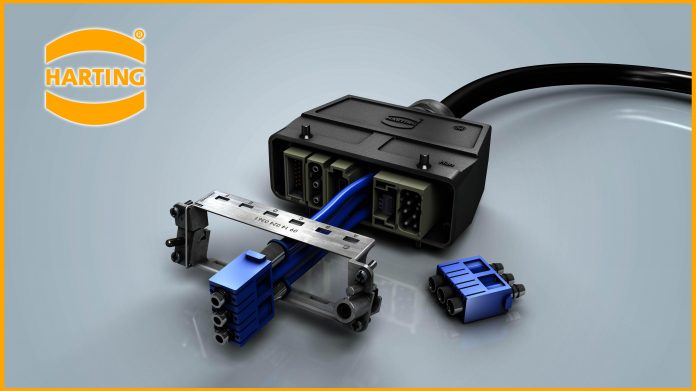 The HARTING Technology Group continues forging ahead with new products and solutions for Integrated Industry. One example – our own smart factory called HAII4YOU Factory – proves that Integrated Industry is no longer just a vision for our company, but already a concrete reality. HARTING will be exhibiting yet more innovations when it attends the world's biggest industrial trade fair again this year (24 to 28 April 2017, Hall 11/Stand C15), demonstrating the concrete benefits of Integrated Industry for customers with even greater emphasis. Hence the HARTING motto for this year's Hannover Messe: "Integrated Industry – Creating Value".
"We want to increase customer benefit. Using our products and solutions, customers can run their industrial processes more efficiently", explained Chairman of the Board Philip Harting at the HARTING trade press conference fronting the Hannover Messe PREVIEW. Along with other items, HARTING will be exhibiting smart Han products and further HARTING MICA applications at Hannover Messe in April. There will also be a major focus on e-mobility.
Miniature heroes continue their mission in Hanover
Robust, powerful and – above all – small. These are the strengths possessed by our three miniature heroes: HARTING ix Industrial, HARTING T1 Industrial and M8 D-coded. These little giants will be continuing their mission in Hanover – all three are miniaturised connectivity solutions for the industry of the future. Miss M8ty delivers standardised M8-coded and investment-proof fast Ethernet – from the cloud to the smallest sensor systems out in the field.
These super-heroines solve challenges and deal with anything that comes their way – and HARTING's Miss M8ty is no different: the name comes from M8 D-coded, which HARTING has developed to assist device manufacturers in the current trend for miniaturisation.
Sensors, camera systems and switches are just a few of the components that are being prevented from further miniaturisation – and only because of the limitations of the connection technology. But current developments are addressing not only size but standardisation and digitalisation, too. Even the smallest field components need to be connectable to super-ordinated networks – and speak just a single language: Ethernet. In the past, the problem has been that all Ethernet connectors suitable for IP65/67 environments have been too big, standing in the way of miniaturisation.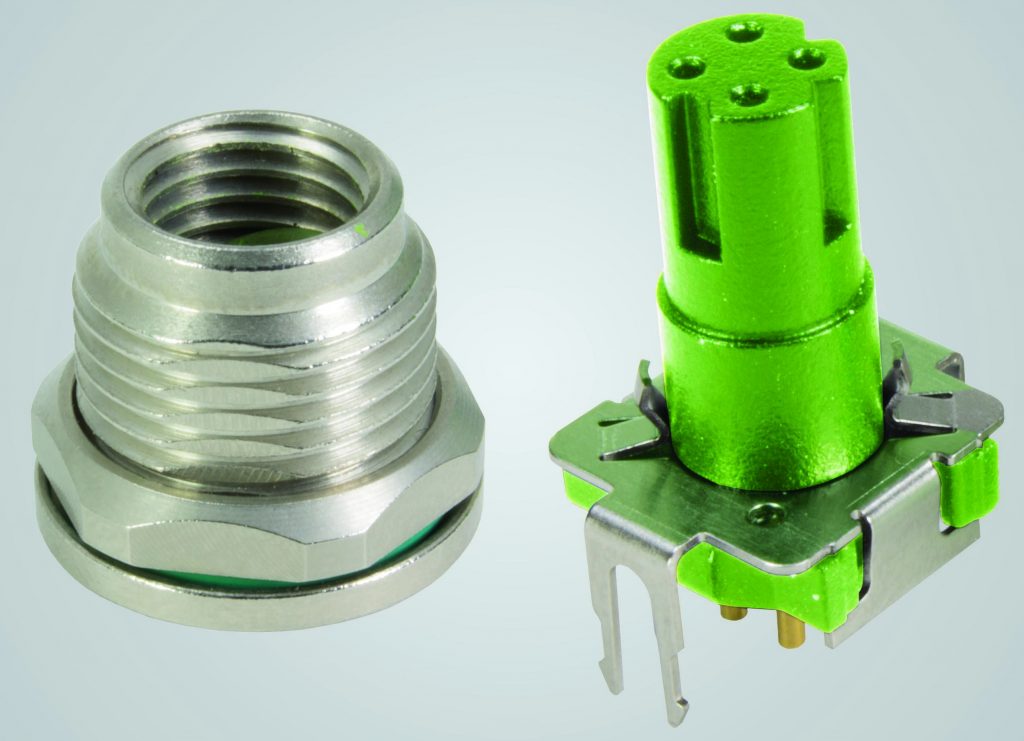 Miss M8ty solves this problem: she is the slim and elegant end-to-end Ethernet solution – from the cloud to the smallest sensor. With up to 100Mbits and PoE, the veM8 D-coded provides all consumers with Power and Data via a small interface, doing away with the previous BUS systems.
Process reliability through easy handling: PushPull V4 Industrial
The new PushPull V4 Industrial is made of a new housing material that is also resistant to aggressive chemicals, has a locking system and a more flexible cable connection. Along with further innovative features, this provides users with greater process reliability, making it suitable for demanding application environments. PushPull V4 Industrial – for Power, Signal and Data with a modular construction concept.
Today's production processes are increasingly modular. Connectors for linking individual modules now have to handle much higher connection cycles than even just a few years ago. HARTING is meeting these increasing demands on device cabling, and will be introducing the modular PushPull V4 Industrial connector with many new features at this year's Hannover Messe. The new housing material makes it more resistant – even to aggressive operating resources – and a locking device prevents it being pulled out by mistake. The standardised cable crimp is another new, simpler feature – which now works with a single seal instead of the previous three. Plus the ability to accommodate greater cable widths. Easy and reliable handling combined with robust build mean greater dependability and process reliability for customers.