Indian Consumers rely very much on technology for making life easier. Technology in the initial days required a lot of user information and details to process, analyse and implement. Today, things are different in terms of sharing information and preferences. AI lets you relax and delivers according to your choice.
In an interview with ELE Times's Mannu Mathew, Managing Director & Country Head, Pegasystems India,
Suman Reddy
, highlighted the need to trust and augment the need for AI in everyday paraphernalia:
Excerpts: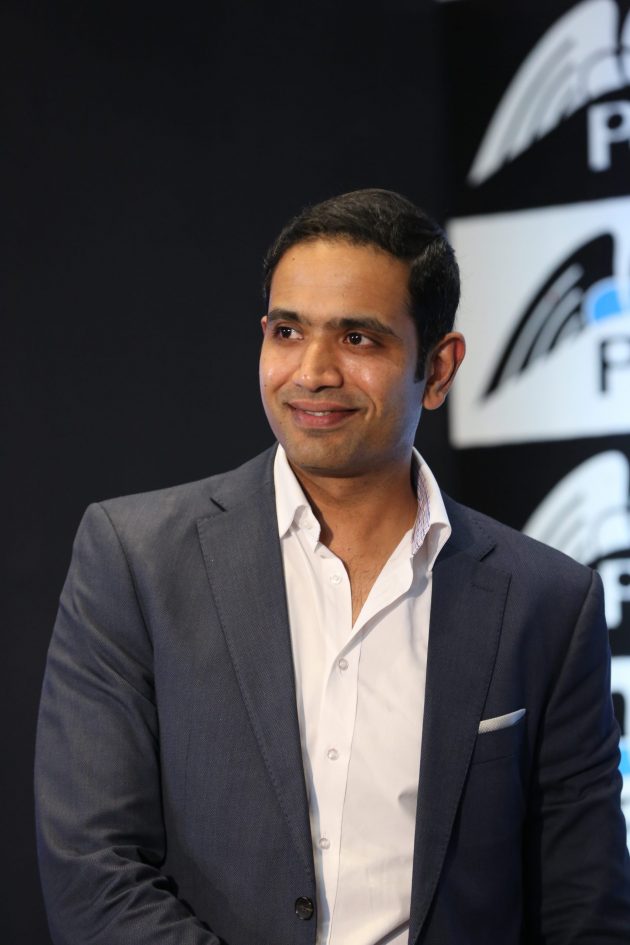 ELE Times: Customers today are comfortable in sharing data with machine-oriented and AI-enabled devices, how you make the data secured and encrypted?
Suman: The pace of AI is increasing, led especially by mature sectors like e-commerce or financial services, which capture data from a host of sources and feed it into AI algorithms. A recent Pega India survey revealed that almost 78% of respondents said they are comfortable interacting with AI for business-related queries. The only way for businesses to ensure that customers are comfortable with AI is to take control of it, prove its value through responsible applications, and direct its power toward improving outcomes.
A large part of ensuring that is to ensure that the information is secured. Security failures can expose organizations to severe consequences, ranging from customer loss and reputational damage to legal and financial penalties.
The objective is to prevent loss of confidentiality (access to systems or data by unauthorized individuals), integrity (modifications to systems or data by unauthorized individuals), and availability (unacceptable delays in access to systems or data by authorized individuals). This goal is primarily accomplished by implementing the following:
Authentication – Authentication methods should be used to ensure that only users and systems with a verified identity can access your applications, web pages, APIs, and data. Authentication in Pega Platform includes user logins, platform requests to external services, and Pega Platform requests to external services. You can also use an external identity provider to authenticate.
Authorization– Authorization ensures that users have access to only the features and data required for their work after logging in. There are three types of authorization available in the Pega Platform: role-based access control, attribute-based access control, and client-based access control. Authentication is usually performed before authorization to verify the user's identity.
Auditing or accountability – Pega Platform allows enterprises to configure the level of auditing for security events triggered by requestors. These security events include almost any action taken by a user, developer, or another requestor who accesses the application, accesses, or changes data, modifies security policies, security-related rules, or landing pages, and so on.
ELE Times: How do you think of creating an awareness in the minds of people in terms of shifting to AI resources in commercial applications?
Suman: To optimally implement AI in a market where technology adoption is still maturing, such as India, organizations must first understand their customers' perceptions, knowledge gaps, and preferences regarding AI. As Per the Pega India report on AI, eighty-four per cent of respondents agree that AI has the potential to provide better customer experiences, improve brand reputation, and increase customer loyalty. In India, trust in AI appears to be directly related to how businesses use it rather than the technology itself. The future possibilities for what AI can do are limitless.
The ability of AI to evolve is one of its most remarkable features. It begins with a set of pre-programmed instructions and then adapts to its surroundings as it learns from them. However, how it adapts is determined by the information it consumes, raising concerns about bias. Eighty per cent of Indians believe artificial intelligence can be biased as per the same report. To eliminate it, AI needs guardrails. Businesses using AI should work to pinpoint bias and adjust and improve AI systems using additional testing, guidelines, and controls. To help improve empathy in AI systems, Pega had launched Customer Empathy Advisor in 2019 to provide businesses with an ethical framework to operationalize empathy and ethics in all customer interactions.
ELE Times: AI-enabled devices in Machines is a curse or a blessing. What are your views?
Suman: Cognitive Machine Learning refers to pre-programmed self-learning structures that mimic human actions through statistics mining, sample awareness, and Natural Language Processing. It is a new area of computer science that aims to create computer systems that behave, think, and interact in the same way that humans do. According to Gartner, cognitive computing is a platform that will cause a digital disruption unlike anything seen in the previous 20 years. Cognitive computing aids in the use of a computing system for relevant real-life systems by allowing it to analyze and process large amounts of volumetric data. This can be used to make predictions, make decisions, and optimize operational processes.
Consider the existing computer assistants and chatbots are bound to gradually become more human-like. The effort to develop such features will be the biggest challenge faced by developers – to make machines understand humans accurately, i.e. comprehend not only the questions asked but also their intentions and the meaningful hints coming from users who are dealing with given problems. Machines that understand natural language and recognize objects can help everyone, from schoolteachers to researchers and scientists searching for a cure for cancer. The technology should — in time — help us all be more efficient and find better ways to acquire new competencies. I believe that in every aspect of our lives, where data processing, strategic planning, and modelling are of importance, will eventually benefit from these technological breakthroughs.