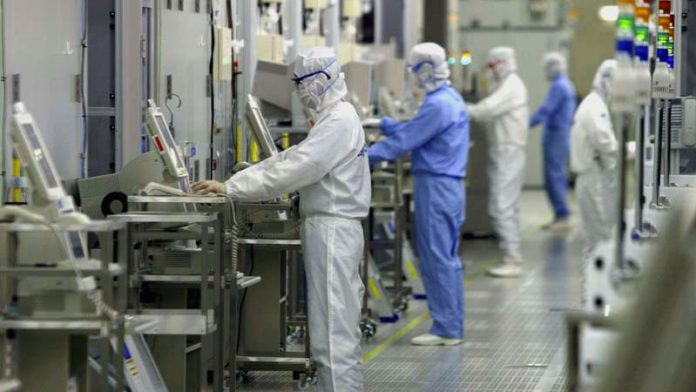 Though the Indian Government is aiming to develop the electronics design and manufacturing sector in India, to attain 'zero-imports' status by 2020, current graphs are instead pointing the increase in the imports.
The increase is marked by 26 per cent to Rs 26,757.59 crore in January and exports reduced by 10 per cent to Rs 3,162.73 crore, as per Commerce Ministry estimates.
Electronics imports stood at Rs 21,220 crore in the same month a year ago and exports were at Rs 3,526.13, the report said.
Industry players attributed the surge in imports to low value addition in electronics manufacturing, quick surge in demand for point of sales and related products.
"The value addition in good manufactured in India is low and even manufacturing is not at the scale to meet local demand. The demand for products like mobile phones, telecom equipment have been rising but most of the parts used in them are imported which we see among reason for rise in imports," ELCINA, Electronic Industries Association of India Secretary General Rajoo Goel said.
He said that recent push for digital transactions has led to demand in point of sales machines and related devices like finger print reader, biometrics scanner where there is duty arbitrage between domestic production and imports.
"To capitalise on demand, we feel that large number of imports of PoS machine may have added to the import.
Government needs to focus on increasing value addition to curb imports," Goel said.
Indian Cellular Association said that mobile phone manufacturing is in track to meet committed numbers but value addition in domestically made mobile phones need to be encouraged and the government has to implement measures to boost exports.
"We are on track to meet mobile phone production in the country as per commitment. In 201 6-17, total value of mobile phone to be produced in India is likely to reach Rs 90,000 crore from Rs 54,000 crore in 2015-16. However, to curb imports, government needs to stick to its commitment of phased manufacturing programme which will lead to increase in local value addition," ICA National President Pankaj Mohindroo said.
The budget for 2017-18 skipped extension of differential duty on mic, receivers, metals and plastics, key pad and USB cables as demanded by handset manufacturers proposed under phase manufacturing programme-2.
Fast Track Task Force set up under Ministry of Electronics and IT has set target of 500 million handset production by 2019 and export target of 120 million mobile phones by 2019-20, taking annual manufacturing output in the range of Rs 1.5-3 lakh crore.