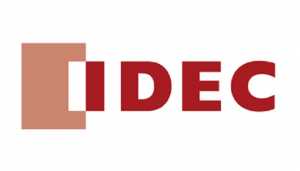 IDEC CORPORATION (Chairman and C.E.O.: Toshiyuki Funaki) announces the establishment of a sales subsidiary in Bangalore for the purpose of expanding IDEC's business in India. The new subsidiary will begin operations in February 2020.
Purpose of the subsidiary's establishment
IDEC has identified Asia Pacific, driven from our Singapore regional headquarters, as one of the key regions to achieve our ambitious global expansion goal. In order to accelerate our growth in the region, we decided to establish a sales subsidiary in India, the world fastest growing economy with a 1.3 billion strong population and promising sustainable and stable growth perspectives.
We view the rapidly-growing automotive industry as a key market driver for our expansion plan in India and will capitalize on our core competencies and the strengths of our diverse control products and solutions, specifically our push-buttons and safety-related devices, to achieve exponential growth. We will leverage our strategically located production base in Thailand and other factories around the world at the beginning and consider localizing R&D and manufacturing in the future. With the establishment of our India subsidiary, we aim at providing even better support and high-value services to our customers and partners in India, striving to further improve our customers' satisfaction.
IDEC, as the leader in the Human-Machine Interface (HMI) field, aims to create an optimum environment between people and machines and to become the company achieving the world's highest level of safety and peace of mind.
Effects on business performance
We anticipate that the effects of the above-stated subsidiary's establishment on consolidated results for the fiscal year ending March 2020 will be minor. We will immediately disclose any matters that should be disclosed as they arise.
For more information, visit: www.idec.com