Murata Manufacturing Co., Ltd. has developed the LMTP3P series of hybrid multiplexer for smartphones. This product can branch to three frequency bands, and therefore it reduces the number of antennas and contributes to device size reduction when used with a wireless circuit. Steep attenuation and wide band transmission are achieved with Murata original technology that combines the properties of a multilayer ceramic and a SAW filter.  Mass production of the hybrid multiplexer began this April.
Carrier aggregation and MIMO antenna systems are being increasingly adopted in LTE communications in order to improve communications speeds for smartphones. With LTE, the communication frequencies are divided to low band (698~960MHz), middle band (1427~2200MHz) and high band (2300~2690MHz). With carrier aggregation, which simultaneously uses multiple frequency bands, an antenna is generally required for each frequency band. MIMO systems, which improve communications speed by using multiple transceiving antennas, are also being used, but they increase the quantity of required antennas and make the wireless circuit more complex.
The hybrid multiplexer launched by Murata at this time can branch to the three frequency bands, thereby reducing the number of antennas needed for carrier aggregation. This provides design surface area for MIMO systems that require multiple antennas, and can contribute to size reduction for a device.
Features
Able to use a passive circuit to divide low band (698~960MHz), middle band (1427~2200MHz) and high band (2300~2690MHz).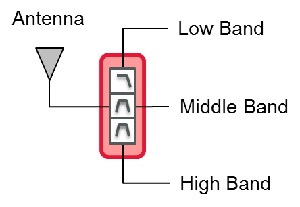 Supports LTE and GMS transceiver applications.
Dimensions (mm): 3.5 (L) x 3.5 (W) x 0.9 max.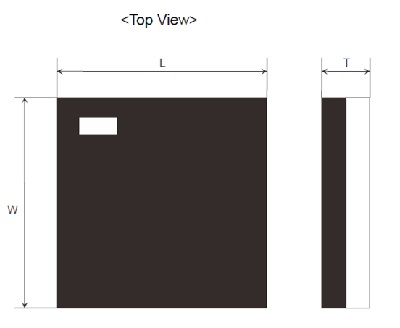 Part number
LMTP3PAA-J63
For more information, visit www.murata.com