Qorvo invites you to the IoT webinar, hosted by Microwave Journal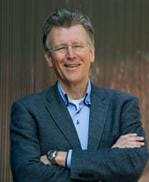 Thursday, February 2, 2017
11:00 am Eastern Standard Time (New York, GMT-05:00)
In this webinar, Qorvo's Cees Links explains the real value of the IoT and its applications and successful business models. The webinar provides insights on how the IoT helps us to make better decisions faster by providing more security, more comfort, using less energy and bringing peace of mind. It addresses concerns on privacy and security and demystifies communication technologies and standards.
 Agenda:
From connected to smart devices
IoT as a service application
IoT template and system architecture
IoT business models
Communication technologies and standards
Privacy and security
IoT opportunities and market potential
Who should attend:
Everybody who wants to understand the value of the IoT
Design engineers who want to learn about IoT and smart home communication technologies and the selection process
Design engineering managers and market analysts who would like to understand IoT business opportunities
Service providers like telecom operators, utilities, retailers and insurance companies looking to add IoT applications to their service offering  
Presenter Bio:
Cees Links is a pioneer of the wireless data industry. He is the founder and CEO of GreenPeak Technologies, a smart home and IoT radio communications semiconductor company, now part of Qorvo. Earlier in his career, Cees worked for NCR, AT&T and Lucent Technologies. Under his responsibility, the first wireless LANs were developed for PCs and notebooks, that ultimately became household Wi-Fi technology integrated into computers, smart phones and connected smart devices. He also pioneered the development of access points, home networking routers and hotspot base stations. He was involved in the establishment of the IEEE 802.11 standardization committee and the Wi-Fi Alliance. He was also instrumental in establishing the IEEE 802.15 standardization committee that become the basis for ZigBee sense and control networking.
After Qorvo's acquisition of GreenPeak in May 2016, Cees has become the General Manager of the Wireless Connectivity business unit at Qorvo.