Four incubated startups have received external funding and EP has also provided CSR grant (raised through corporate social responsibility initiatives of corporates) of Rs 3 lakh each to all incubated startups for purchasing components and tools required for their project. So far, the incubated startups have generated revenues of Rs 6 crore.
The 12 startups that have been on board with the government-backed incubator are:
EVI Technologies: EVI Technologies is developing DC-based fast-charging solutions and stations for electric vehicles and has deployed three charging stations in Raipur city. The charger will be sold to franchisees through its trade partners and is expected to generate a revenue and royalty of Rs 100 crore by 2020. Currently, the brand has around 70 orders.
STEMRobo: This edtech company focuses on R&D and design initiatives in STEM. The startup has recently been empanelled with NITI Aayog's Atal Tinkering Lab for supplying innovative school kits. It is the only company funded by Government of India (Ministry of Electronics & Information Technology) for technology in education and is conducting STEM education program in 65 schools. So far, it has generated revenue of Rs.1.5 Cr and the product portfolio includes STEMBOT, PBXL, STEM-Mechanics DIY Kit, ROBOTank, Hydro-Explorer.
Fitnano Technologies: This startup is developing a range of safety IoT wearables for children, elderly, women, and pets. Its core offering is Kidfit, a smart safety GPS watch for children that keeps parents connected with children all the time through their mobile devices. Parents can see their children's location on their mobile phones by installing Fitnano App that connects to the KIDFIT watch.
IoTomation: The platform is developing IoT-based Intelligent Building & Energy Management System (IBEMS) for smart buildings. IOTomation offers a range of solutions and services to help you get most out of your energy investment and support all kinds of spaces – Commercial buildings, Malls, Hotels, Hospitals and Factories across industries. With 4 projects, the company has generated revenues of Rs 1.5 crore so far.
ResonantElectronics: The startup is developing smart modular switchboards, smart monitoring control panel boards and analytics for energy management and control systems.
Starbru Techsystems: This venture is developing tactical and android wireless data card (TAWDC), which can be interfaced with Indian Army radio for sending images. Currently, the brand has over 50 pre-orders.
Univlabs Technologies: The startup is working on a range of medical equipment and accessories for endoscopy and laproscopy. Univlabs product portfolio includes endoscope medical devices & robotic surgery suite insulin patch pump & non-invasive continuous glucose monitoring, drone critical care – cardiac and trauma.
I lumy doorastha: This platform is developing a unique solution to monitor energy usage in a distributed grid and control power delivery to the end user. The company is targeting 25 PV (solar photovoltaic) plants with iLUMY embedded in 12 months starting November 2017.
Simply Purify:The company is working on affordable and innovative solutions for air pollution control and monitoring at home and commercial establishments.
Ceantra Technologies:This is a connected vehicle platform that enables monitoring of vehicle health, better road safety and data-driven online driver marketplace.
Of the 12 startups, two startups are in the pre-incubation stage (mainly focuses on ideation stage), and EP has given them a 3-month period to access EP labs to transform the project from proof of concept to prototype stage.
GlenElek:The startup is developing cost-effective, light-weight bamboo-based exoskeletons for the differently-abled.
VT Labs: This firm is developing high-efficiency power converters for higher wattages for industrial and commercial applications.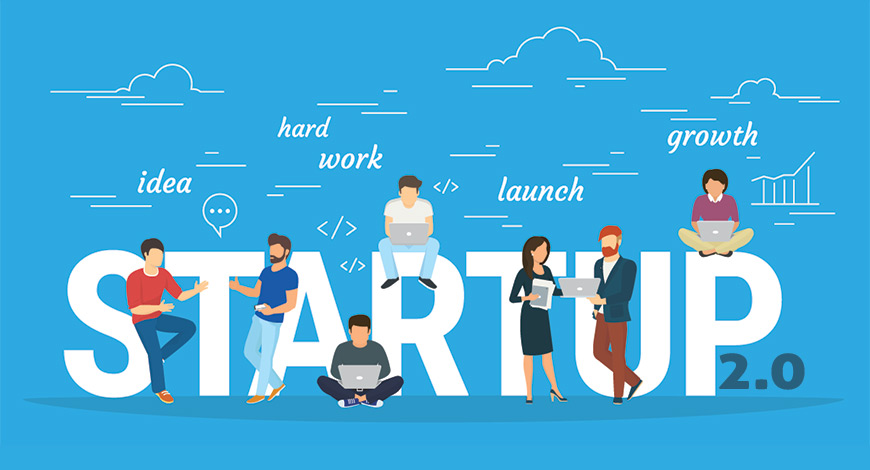 The first-of-its-kind incubation centre in the ESDM (Electronics System Design & Manufacturing) sector in India, Electropreneur Park is working hard to mentor startups. The initiative aims to support 50 startups over the next five years.
Launched in 2015 under a Public Private Partnership (PPP) model, Electropreneur Park, currently incubated in south campus of Delhi University, is funded by Ministry of Electronics & IT (MeitY), Government of India.
The incubation centre aims at nurturing startups in electronics manufacturing by developing, promoting, recruiting, incubating, mentoring and creating breakthrough innovations in the ESDM sector.
Sijo Thomas, the Program Manager at Electropreneur Park, said: "Electropreneur Park has been at the forefront of 'Make in India' and 'Startupindia' campaigns since the very time of its inception. We are glad to add more value to this mission by bringing in fresh sustainable ideas through this platform."
Website: Electropreneur Park website