Electrolube, the global electro-chemicals manufacturer, has collaborated with some of the automotive industry's major players over the last few years and understands the importance of performance with automotive solutions that work first time, every time.  With their extensive experience of developing encapsulation resins, Electrolube has launched some new two-part epoxy resins that have been specifically formulated to cope with the harsh operating environment of under-hood requirements, offering the highest degree of protection to electronic components.
Electrolube's ER2223 is a black epoxy resin with an exceptionally wide operating temperature range of -40°C to +180°C. The high temperature stable epoxy is extremely chemically resistant, enduring a variety of chemicals and fluids found in the under-hood automotive environment. The low viscosity of this resin allows for easy potting of the smallest or tightly packaged components and demonstrates excellent adhesion to a wide variety of substrates. ER2225 is also a black epoxy resin formulated to ensure an identical level of chemical resistance as ER2223, but additionally allows short temperature excursions up to +210oC. ER2225 is more viscous than ER2223 due to the inclusion of fillers that give the cured resin a thermal conductivity of 1.1W/m.K. ER2223 and ER2225 are RoHS-2 compliant and also suited to a variety of other electronics applications exhibiting strong resistance to thermal cycling found in engine compartments.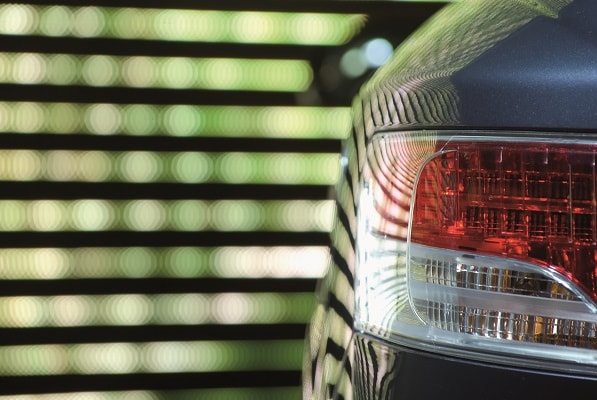 Alistair Little, Global Business Technical Director for Electrolube's Resins Division, comments, "As electronic systems can often exceed 20% of the total vehicle value and vehicle warranties are typically offered for 5 to 7 year durations, reliability of electronic systems is a vital factor. ER2223 and ER2225 are the newest epoxy resin systems to join our expansive product range for automotive customers. With higher maximum operating temperatures and far more opportunity for contamination by fuels, oils, cleaning fluids, corrosive gases, metal particulates and salt water sprayed up after road gritting, both ER2223 and ER2225 offer exceptional protection of electronic components in such a difficult and varied environment. In line with the growing trend for development of electric vehicles, these new resins offer designers and manufacturers a unique combination of chemical, electrical and thermal performance."
Due to the variety of possible climates and the frequent changes in temperature through the operation of the vehicle, it is imperative that any product used to enhance performance can also resist and continue to offer the highest level of required protection. Electrolube's Encapsulation and Potting Compound ranges have been specially formulated to provide protection for electronic components even in the most extreme and demanding environments for automotive applications. Electrolube also supply leading automotive manufacturers with conformal coatings, thermal management solutions and contact lubricants, enabling a 'complete solution' at all levels of automotive electronics protection.
For more information, visit electrolube.com.