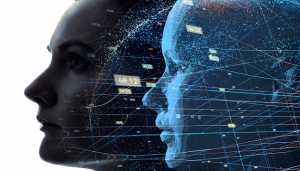 With the legendary science-fictional movies, which have the best scenes portraying the digital simulation, comes their visual prototypes. They are not so far to turn up as a reality as the Digital Twin leads its way to create virtual models of objects, processes and large systems.
With the growth in time and technology, cutting down the human efforts, digital twin technology can multiple and updates itself from different connected sources to maintain a real time delivery status. Both the virtual and physical world are connected in such a way that there will be a complete transaction of issues, task completion, defects, and other monitoring.
Imagine an internal temperature risen situation in a vehicle manufacturing company, unpredictable, and far from the reach of a regular worker, that's where the digitally enabled temperature sensors attached to manufacturing machines come in a role to generate sensible and real time information for the workers.
Since the development of Digital Twin technology, organisations can trace the design, development and deployment phase of any product through track records. The bridge between the physical and virtual world generate knowledge in real times and gives you a better analysis, steady prediction and develop new opportunities to construct products in favourable condition at lower prices.
Digital Twins which joins Big Data, Artificial Intelligence (AI), Machine Learning (ML) and Internet of Things are key in Industry 4.0 and are utilized in the Industrial Internet of Things, engineering, and assembling business space.
Current Scenario of Digital Twin technology in Industry 4.0
According to a recent survey by Gartner, 48 % of businesses currently using IoT technology are looking to implement a digital twin by the end of 2019. Also according to Gartner, 50 % of manufacturers with assets exceeding $5 billion will have at least one digital twin initiative launched for products or assets by the year 2020.
Industry 4.0 represents the fourth revolution that has occurred in various sectors regarding the way of innovation and manufacturing of products. The manufacturing industry is evolving continuously since first industrial revolution, the adoption of digitization is what makes this process a well-defined.
The Digital Twin technology is working smartly and efficiently in every sector right now, and also various new sectors are adopting this smart solution providing advancement. To enhance the customer user experience, currently Digital Twin technology is going through constant process of alteration, it gives you better understanding of development in the process, better feedback system, better evaluation, and in a more efficient way. This technology has captured the sight of manufacturers but still needs a lot of research & development.
Applications of Digital Twin Technology
NASA using pairing technology: NASA has been using the Digital Technology since very long to gather the information from space. NASA used pairing technology, the precursor to digital twin technology, from the earliest days of space exploration to solve the issue of operating, maintaining and fixing frameworks when you aren't near them physically. Today, digital twins are used at NASA to explore next-generation vehicles and aircraft.
Manufacturing Industry: Digital Twin is changing the present essence of manufacturing division. This Twin technology significantly affect the manner in which items are structured, produced and kept up. It makes manufacturing progressively efficient and advanced while reducing the process time.
Automobile Industry: Digital Twins can be utilized in the automobile segment for making the virtual model of a vehicle. It catches the conduct and operational information of the vehicle and helps in analysing the general vehicle execution just as the associated highlights. Additionally it helps in conveying customized/altered services for the customers.
Industrial IoT: Industrial firms with digital twin execution would now be able to screen, track and control mechanical frameworks digitally with better care. Aside from the operational information, the digital twins catch environmental data for example location, configuration, financial models etc. which helps in the future activities and irregularities.
Healthcare Industry: Digital Twins alongside information from IoT can assume a key job in the medical services segment from cost saving to patient checking, and giving customized health care solutions.
Retail Industry: Engaging client experience is key in the retail area. Digital twin execution can play a key job in increasing the retail client experience by making virtual twins for clients and demonstrating styles for them on it. Additionally this technology helps in better instore planning, security implementation and energy management in an enhanced way.
Digital Twin Technology Market Share
The digital twin market is estimated to grow from USD 3.8 billion in 2019 to USD 35.8 billion by 2025, at a CAGR of 37.8%. Factors driving the demand for digital twin include the growing adoption of emerging technologies such as IoT and cloud for the implementation of digital twin and promising prospect of digital twin in industries such as healthcare, aerospace & defence, and automotive & transportation.
The digital twin innovation is gaining traction owing to its capability to cover the gap between the physical world and virtual world. The worldwide market is expected to grow significantly over the forecast period in line with the growing adoption of Internet of Things (IoT) and big data analytics
ABB Group; Hexagon Geosystems AG; PTC, Inc.; Dassault Systèmes; AVEVA Group plc; SAP SE; Schneider Electric SE; and Siemens AG are some of the leading companies in the market. These companies are coming up with innovative applications for the digital twin technology as part of the efforts to gain a competitive edge over their rivals. For instance, General Electric is using the technology to assess the operating life and determine the optimal maintenance intervals for critical jet engine components. These companies are trying to advance the technology to improve the success rates of product innovation and enhance the organizational productivity by up to 25% or more.
Future of Digital Twin Technology
The advancement in the digital twin technology will cover most of the industries very soon, it has already being settled in different sectors. The manufacturing industry is the most impacted in its very own different operations from designing till development of a product. Coming era of Digital Technology will be more advanced, more sensible, better reachable, and easily accessible. As AI technology advance, computerized twins will be adapted to convey significantly all the more energizing applications for modern manufacturing.
Imagine yourself living in a world where prediction can reach up to a next level of accuracy, you can predict weather conditions more accurately, energy generation, medical conditions, different designs for products, and many more concepts.
Conclusion:
Digital Twin technology is developing quickly. Subsequently, organisations need to rapidly grasp this technology to accomplish early mover advantage
The interest for digital twin innovation is required to rise comprehensively in the following 4-5 years, owing to various factors for example optimized products, digitization of records, introduction of smart technology and abolishment of obsolete technology, however, less awareness of digital technology in rural areas and rise in number of cyber-attacks restrain the growth of the market. Moreover, increased investment in R&D is expected to open new opportunities in the market. The wide reach and utilization of the Internet of Things have made Digital Twins more savvy and available for the business world.