The Small and Medium Enterprises (SMEs) sector holds a very significant major contribution to the socio-economic development of India. In India, the sector has been catching a considerable amount of eyeballs of glaring importance due to its contribution to the Gross Domestic Product (GDP) of the country and its exports. The sector has also contributed immensely with respect to entrepreneurship development, especially in semi-urban and rural areas of India.
However, in In spite of contributing a major chunk to India's GDP, the small and medium-sized enterprises (SMEs) sector operates on traditional inefficient methods of the operating business and the low rate of technology adoption has hindered smaller businesses to achieve their potential. Research reveals that a preponderant amount of  SMEs is not connected to the internet. The study also found that the digitization of SMEs could expand their contribution to India's GDP by 10 percentage points.
Clearly, SMEs in India are yet to be realised to their full potential and get to the next level of business growth. The finance ministry recently set a target of making India a 5 trillion dollar economy and SMEs play an important role in achieving the target. The only hurdle is technology adoption, and this is where tech companies are coming to the front, making technologies available for SMEs to thrive.
Elaborating on how different companies are focusing on the SME sector, we see many examples. One of the most prominent is telecom giant Reliance Jio announced that it wanted to expand the digital benefits and make them more inclusive for small and medium-sized businesses. The company said SMEs will be given cheap digital services, from computing to storage, to connectivity. Jio's partnership with tech giant Microsoft will help provide the cloud services Jio would need to scale the infrastructure to millions of SMEs across India.
Reliance is not the only one working to bring digitisation to Indian SMEs. Recently, large tech companies like Dell, HP, Intel, Vodafone Idea and WhatsApp came together under the guidance of the industry body Confederation of Indian Industry (CII) for a project called Tech-Saksham.
In the light of the above, ELE Times Sub Editor and Technology Correspondent had an interaction with Gaurav Kumar, CEO & Co-Founder of Myraah, a web development company incorporated in Feb 2020, that empowers MSME's, small businesses and professional practitioners by giving them a Digital Identity which customers can access in the vernacular language of their choice. Adoption of digital practices/digital transformation will be key to the growth of the MSME sector in India; Myraah strongly believes.
Myraah uses sophisticated AI algorithms to give MSME's and small businesses a digital identity in the language of their choice. Their services are currently available in English, Hindi, Marathi, Bangla, Gujarati, Kannada, Tamil, Telegu and Malayalam. Over 50 thousand entrepreneurs and businesses have used Myraah to create and manage their digital presence.
Here is the exclusive excerpt of the conversation: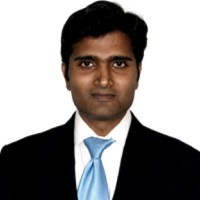 ELE Times: Please discuss the importance of digital identity for SMEs.
A digital identity is the first step in the digital ecosystem. The identity of any SME helps them avail and provide specific services to their consumers. In other words, it helps consumers unlock an array of services which in turn improves their work processes, boosts productivity, and thus helps SMEs to reach out to new customers and markets.
ELE Times: What is your view about the role of AI in giving digital identity to MSMEs? 
Recent adoption in Artificial Intelligence (AI) in all fields including MSME has primarily been due to the digital transformation seen extensively at work. An identity of an MSME can be created with the help of AI tools which in turn creates programs/ algorithms to suit the consumer base as and when needed.
The digital landscape is evolving so fast that for MSME to adapt to these changes is becoming overwhelming. Most of the marketing to reach consumers is shifting to digital – leading to a case where bigger companies have an advantage, because of their know-how of the digital landscape.
AI as technology helps reduce barriers to entry by providing easy to use interfaces and supercharging digital inclusion and bringing parity with bigger competitors, enabling MSME enterprises to get the consumer attention they deserve.
ELE Times: Do you think that the adoption of digital transformation will be key to the growth of the MSME sector in India? Please elaborate.
Digital transformation has always been key to growth in all sectors including MSME. Since MSMEs form the backbone of our economy, having a digital edge in today's time enables them to increase customer acquisition and retention, enabling them to scale operations to new geographies at speed.
Digital transformation not only helps in simplifying processes but also aids in better collaboration amongst the organisation. It drives engagement, improves customer engagement and helps bring growth to the business. They help act as a catalyst for increased revenues and lowering costs.
ELE Times: What more can be done to boost the MSME culture in India?
Recognise that digital adoption is available for not only big corporates but for every entrepreneur in India, otherwise, India as a nation will not be able to realise its potential.
Promote entrepreneurship and start-up culture.
Create legal and financial frameworks to support entrepreneurship.
Provide financial support to entrepreneurs to realise India's full potential.
 Mayank Vashisht |Sub Editor | ELE Times