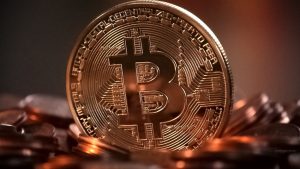 Cryptocurrencies like the bitcoin are all the craze in the tech world. And with their rising popularity, the need for memory chips is also increasing.
According to some reliable sources, the demand for memory chips like GPU and DRAM, as well as high-performance computers, are on the rise.
You get bitcoins whenever your computers solve a math problem; much like you get gold when you dig deep into the earth. And as the price of bitcoins surges around the world, a lot of people are joining the race to mine them. Computers need a high level of performance to dig bitcoin, hence the demand for advanced memory chips is growing exponentially.
Currently, chip-making giants NVIDIA and AMD manufacture the chips that are capable of digging bitcoins. And a new market to manufacture chips for digging bitcoins has opened ever since NVIDIA's shares rose a massive 79% in 2017.
The digital currency has become a favorable factor for DRAM chips as well. Song Myeong-seop, an analyst at Hi Investment & Securities, said, "According to dealers at the spot market, the current demand for DRAM chips for PCs is very low. However, it has gone up to the similar level of the sales of DRAM chips for PCs as the sales of DRAMs for cryptocurrency diggers have recently surged."
He also said, "The rapid increase in the demand of DRAMs for cryptocurrency diggers on the spot market correlates with the recent sharp rise in bitcoin prices. The spot price of DRAM chips is expected to be greatly influenced by the price trend of digital currency in the future."