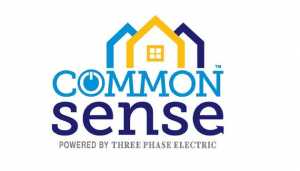 Three Phase Electric is a successful provider of electrical services to Home Owner Associations (HOA) in residential communities across Southern California. In business for over 28 years, it provides lighting and electrical services at large apartment, condo and housing complexes including the large common areas such as recreational facilities, parks, trails, parking areas and swimming pools.
Working with Persistent Systems, Three Phase Electric developed Common Sense Smart Community, employing Software 4.0 to disrupt the multi-billion-dollar homeowners' association market and potentially enabling the real estate under management to become software-driven. Today, 21% of the US population lives within a homeowners' association with 50,000 community managers responsible for managing properties.
After attending several lighting industry events, the team at Three Phase Electric was intrigued about the potential of the Internet of Things (ioT) to transform a labor-intensive, field-based operation into something more automated and efficient, and in the process enable HOAs to be better stewards of the environment and their own environmental impact.
"We all have a profound responsibility to conserve natural resources and preserve our environment, but when you look at the scale and breadth of community associations around the country, I think we have to realize that the environmental responsibility of community associations is greater than that of a single business or residence. Community associations should assume environmental responsibility similar to that taken by cities. This system goes a long way in that direction. Lighting maintenance vendors no longer need to roll a truck to each site to verify the lights are working. Pool maintenance crews don't have to drive to each pool every day (as mandated by CA Title 22 regulations) to verify that the pool water is safe to swim in. If an irrigation line breaks, the system shuts it down automatically until it's repaired", said Kimberly Weiss, President and CEO of Three Phase Electric.