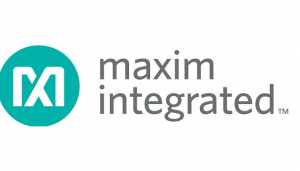 Maxim Integrated Products, Inc. announced that select products from its portfolio work with solutions by Qualcomm Technologies, Inc., a subsidiary of Qualcomm Incorporated, to help carmakers and tier-1 suppliers integrate Maxim's Automotive Safety Integrity Level (ASIL) solutions using the Qualcomm Snapdragon 820 Automotive Platform for infotainment applications. Maxim's high-performance solutions are designed to provide the necessary building blocks for next-generation vehicles.
Maxim's advanced ASIL-rated power management, USB charging, next-generation gigabit multimedia serial link (GMSL) serializer and deserializer (SerDes), remote tuner, and software-defined radio (SDR) technologies are optimized to work with the Snapdragon 820 Automotive Platform. As a result, automakers can now achieve a scalable, comprehensive development platform while also addressing needs of high-performance automotive infotainment systems.
The Snapdragon 820 Automotive Platform is an advanced automotive-grade solution that is custom-built with highly optimized cores designed for heterogeneous computing. It runs on Qualcomm Technologies' custom-built 64-bit Qualcomm Kryo CPU, Qualcomm Adreno GPU, and Qualcomm Hexagon DSP. The Snapdragon 820 Automotive Platform is also designed to allow the infotainment system to receive software updates, allowing vehicles to be upgraded with the latest features and differentiation.
Key advantages provided by Maxim's technology :
Power Management: Provides voltage and power monitoring needed to manage the power at the point of load in each device, which becomes necessary as increasing numbers of control modules, sensors, and actuators are distributed throughout the vehicle
USB Ports Support: Fast-charge detection supports both hi-speed (480Mbps) and full-speed (12Mbps) USB operation, allowing consumers to recharge their USB devices while driving; Includes short-to-battery and short-to-ground protection
Next-Generation GMSL SerDes: Supports the high data rate, complex interconnect, and data integrity requirements of future automotive infotainment applications
Remote Tuner and SDR: Architecture simplifies head unit design while improving radio signal quality and reducing cost, weight, and power consumption.
 "The Snapdragon 820 Automotive Platform was designed to offer automakers a solution that supports a superior and fast connected experience that consumers expect today," said Nakul Duggal, vice president of product management, Qualcomm Technologies, Inc. "To have our solutions optimized to work with Maxim's products is a testament to our commitment to continue offering leading solutions for our customers—both in feature-rich technologies and safety advances."