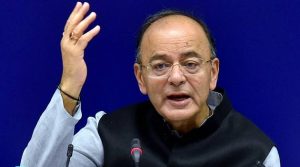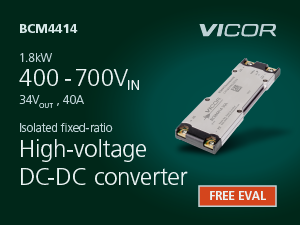 When Arun Jaitley would take centre-stage on February 1, 2018, it would be one of the most crucial days in his life as Finance Minister. The Union Budget which would be presented by Jaitley is crucial because it is the last budget of the NDA regime before the country goes to poll in 2019. But, more than that, it is the first budget after the current government's demonetisation and GST policies caught the nation in surprise.
Naturally, industries across the country would be looking forward to what the FM has to offer. And, India's electronics industry, in particular, would be hoping for a few policy reforms in order to boost local manufacturing. Make in India is Modi government's dream to establish India as a global manufacturing hub for many industries, including electronics. However, the local electronics industry, in particular, has gone through several roadblocks to make two ends meet. Competition from cheap imports, lack of investments, and unavailability of skilled labour has marred India's electronics industry. And on February 1, 2018, the industry will hope for the government to provide incentives for it to remain competitive.
The industry on its part has little that it can do. For most of the part, imports are often the cheapest ways to acquire an electronic component. Due to the lack of cutting edge machinery and the men that can handle them, the local manufacturing industry cannot help but depend on imports. Added to that, the government recently allowed 100 per cent FDI for single-brand retailers under the automatic route and the removal of the 30 per cent local sourcing scheme has only made matters worse.
The government on its part has tried to help the industry. For instance, it announced a hike on import duty for several electronic items like mobile phones, and TVs- thus trying to give the home industry a level playing field. However, as we can tell by now, that hasn't helped much. Then, there is GST. While the government has provided provisions like reimbursement of GST paid, and duty credit scrips to manufacturers located in designated areas, by and large, GST has helped in deterring the local manufacturing industry.
Earlier today, ELCINA urged the Finance Ministry to look for ways to bring in more domestic and foreign investment in the electronics industry, but the local industry believes that inspite of looking at investments, the government should look at incentivising indigenous manufacturing via other means. The local industry, on its part, feels that investments cannot aid local manufacturing directly. And that it has more negative repercussions than positive.
India being a signatory to the Information Technology Agreement (ITA) of World Trade Organization, products covered under the ITA are allowed be imported duty-free. Also, domestic clearance of ITA goods by SEZ units are considered as deemed exports and not subjected to BCD as against non-ITA goods. However, while ITA products are generally zero-rated under Customs, BCD of 15% has been recently imposed on mobile phones on the government's contention that the same are not covered under ITA.
Domestic industry intending to set up units in SEZ are seeking clarity on whether mobile phones cleared from SEZ units to DTA units would continue to be eligible for Net Foreign Exchange benefit and consequential duty-free DTA clearances. Such units are also seeking exemption from the direct tax 'sunset clause' ending in March 2020, for setting up of units in SEZ. The units fear they may be treated at par with DTA units for paying corporate taxes thereafter.
In essence, the local electronics industry is urging the government to discourage imports as much as possible while providing domestic manufacturers incentives at the same time. And on the other hand, the electronics association is urging the government to bring in as much investment in the electronics industry as possible. Now, it remains to be seen who the government will listen to. But either way, one thing which is clear is the fact that India's electronics industry needs to be addressed in the upcoming Union Budget. If not, PM Modi's dream of putting India on the global manufacturing map will always remain a distant one.