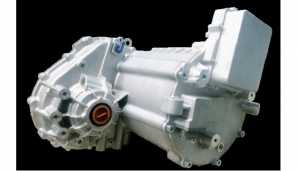 Leading auto parts maker BorgWarner has started supply of high performance electric drive modules (eDM) to Chinese automaker Great Wall Motors, the company informed.
The American auto component maker will be supplying the eDM to Great Wall Motors (GWM). The eDM will be used for the first time in C30 EV being produced under GWM's EV brand name ORA. BorgWarner's eDM improves efficiency and provides comfortable driving experience for hybrid or pure electric vehicles.
The component maker claims that the eDM integrated with eGearDrive transmission and high voltage hairpin (HVH) electric motor technology. This lightweight electric module comes in a compact design that balances power, torque and efficiency that enables a quiet and smooth driving experience.
Looking at the increasing thrust on cleaner energy vehicles in China, the company expects a good demand potential for eDM. "With the launch of the credit-score system that encourages a shift to new-energy vehicles in April this year, we anticipate flourishing growth in China's EV market amid the electrification trend of the broader auto industry," said Dr. Stefan Demmerle, President and General Manager, BorgWarner PowerDrive Systems.
BorgWarner claims that eDM provides primary or secondary propulsion for pure electric or hybrid vehicles and also facilitates weight, cost and space savings in such vehicles.