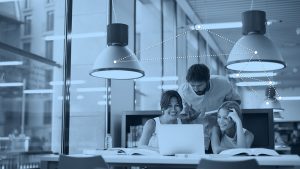 iBahn Illumination has launched its smart LEDs based on Bluetooth mesh technology in Hyderabad and plans to roll out its offerings pan India in a phased manner.
Introducing its products under two categories of 'lamps' and 'downlighters,' the company specialising only in Smart LED lights, plans to follow them with other range of products.
Rajeev Chopra, Founder & CEO, iBahn Illumination said "Our goal is to disrupt the market by offering a range of smart LEDs based on Bluetooth mesh technology, which will enable users to control the intensity and colour of their lights through our Smartphone app."
"We believe 'Smart LEDs' will be a Rs. 40,000 million ($600m) market by 2022. Our brand 'Svarochi' offers innovative products that are high on functionality, easy to use, locally relevant and affordable."
Arjun Shahani, Co-Founder & COO, iBahn Illumination said "We envision that Smart LED Home Lights in India will replace 'standard' LEDs in the next 10 years. We have interacted with numerous architects, interior designers, home specialists, etc. in the Hyderabad market and the response to our products has been ecstatic.
Launched under the brand 'Svarochi Smart Lights', the products are LED lights that can be wirelessly operated with a mobile app.
The Sequoia Capital-backed venture is a brainchild of the team that pioneered LED Lighting in India and aims to disrupt the market.
Rajeev Chopra (former Philips India CEO and Global CEO, Business Group Home, Philips Lighting BV) had recently announced the launch of the company, after raising its first institutional round of funding from Sequoia Capital.
"Svarochi" is a Sanskrit word which means "brilliant appearance" and "own ray". All products, right from their software to design and technology are designed, developed and manufactured in India.
These lights can be controlled with mobile apps.