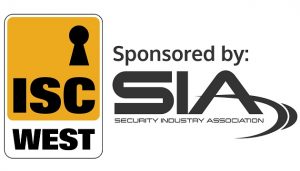 Axis Communications, the global leader in network video, announced on May 11, that the company secured two wins at SIA's New Product Showcase (NPS) at ISC West 2017 on April 5. Axis secured wins in the "Tools and Hardware" category for its Site Designer and the "Video Surveillance Cameras IP" category for its Q6155-E PTZ Dome.
 AXIS Site Designer is a web application for system integrators and installers that reduces the time and effort needed to design a complete security strategy. AXIS Site Designer works online and offline to recommend cameras and recording solutions for small- and mid-sized systems. The app features a selection of templates for common installation scenarios, including a visual camera selector that recommends cameras based on operational requirements, such as required resolution, camera coverage and light conditions.
 The AXIS Q6155-E PTZ Dome Network Camera is the industry's first PTZ camera with laser focus, offering a faster and more accurate focus with a 1080p resolution and 30x optical zoom. The technology, combined with high image quality, is ideal for situations when people or objects need to be identified quickly and precisely. AXIS Q6155-E features Sharpdome technology, which allows monitoring of objects as much as 20-degrees above the camera horizon.
 This is the fourth consecutive year that Axis has earned a NPS award win at ISC West. In 2016, Axis took home two wins, winning the "Video Analytics" award for its AXIS Perimeter Defender and the "Video Surveillance Cameras IP" for its AXIS Q61 PTZ Dome Network Camera Series. "We are humbled to receive this prestigious award and we are encouraged by its affirmation of our investment in our team and products," said Fredrik Nilsson, VP, Americas, Axis Communications, Inc.
"We are committed to delivering best-in-class products and solutions that bring innovation and value to our partners and end-customers, and very much appreciate this recognition by the Security Industry Association."
 "To receive recognition for not one, but two of our products is incredibly exciting for our team," said Kent Fransson, Product Management, Axis Communications, "We are proud that both the AXIS Site Designer and AXIS Q6155-E were recognized as they serve as excellent examples of the value and quality of Axis products."
 Since its inception in 1979, the NPS has been the security industry\'s premier awards-based marketing program. The NPS judges presented awards in 29 product and service categories. The full list of award winners can be found by visiting www.sianps.com.