Automotive products today need to be safe and strong. Automotive testing puts full vehicles, components, and systems through a series of laboratory, virtual, and 'real world' assessments to ensure it is safe, reliable, and compliant with safety regulations. Testing covers a wide range of vehicle features, from individual components analysis and emissions testing, to buzz, squeak and rattle tests, crash simulations, and extensive automotive electronics testing. Is your chassis built to defend against salt spray erosion? How does your engine respond at high altitudes? Will your vehicle or component withstand years of vibration? These and some other questions are relevant for the reliability and safety of the vehicle. The article covers the latest equipment in an automotive testing segment from Anritsu, Goodwill, and Fluke. 
Anritsu: The Revolution of CASE and Safety Assurance
The automobile industry is entering a new paradigm with rapidly advancing technologies where vehicles of the future will incorporate mobile communications technologies and AI implemented as the CASE (Connected, Autonomous, Shared, and Electric) revolution. Making CASE a reality will not only solve social issues, such as traffic congestion, energy consumption, and environmental pollution but will also lead to the creation of new mobility services contributing to industrial and regional revitalization.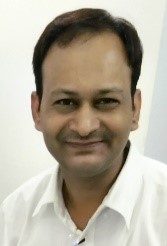 To bring self-driving vehicles and connected cars to market, automobile makers must accurately and reliably test the safety of mission-critical advanced technologies supporting CASE.
Today's automotive industry is focused on safety and security through the widespread adoption of self-driving vehicles and connected cars. The key to success is the practical commercialization of advanced technologies, such as communications and artificial intelligence (AI), which requires cooperation with a variety of industry organizations.
Anritsu is a leader in test and measurement to support these automotive advances based on the following:
Comprehensive experience in leading-edge wired-to-wireless measurement technologies including the evolution and implementation of 5G;
More than 120-year history in radio applications with a wide product line covering optical, transmission, wireless, and protocol fields;
Good reputation for providing flexible and responsive service and support to global customers.
Test solution to the automotive industry is divided into the following major application verticals.
Wireless Connectivity

·         5G Connections

·         NG-eCall/eCall/ERA-GLONASS

·         eSIM OTA Solutions

·         Cybersecurity Assessment

Intelligent Transportation Systems (ITS)

·         V2X (V2V, V2I, V2P, V2N)

·         C2C

·         M2M

Advanced Driver Assistance System (ADAS)

·         Tire Pressure Monitoring System (TPMS) Transmitter Tests

·         Remote Keyless Entry (RKE)

·         Radar, FMCW

 

Infotainment

·         Cellular–Acoustics Evaluation Solution for Wireless Communications Environment

·         Cellular–Dynamic Maps Communications Evaluation Environment

·         WLAN – OTA Evaluation of RF Characteristics

·         Bluetooth®– Bluetooth SIG RF Verification Test

 

Ethernet/Controller Area Network (CAN)

·         Ethernet

·         Cabin Network (CAN)

·         Optical fiber & RF cables

·         Connectors

 

EMC/EMI

·         EMC

·         EMI

·         Interference Hunting

 

 
Testing Automobile Cabin WLAN Characteristics
Evaluating the performance of standalone WLAN modules is inadequate for implementing stable communications using cabin WLAN products. As required by IEEE802.11b/g/a/n/ac (2.4 GHz, 5 GHz), the Wireless Connectivity Test Set MT8862A supports quantitative evaluation of TRx characteristics while the WLAN product is communicating in the actual usage environment.
Dynamic Maps Communications Evaluation Environment
Cellular and Wi-Fi networks are the typical communications methods for streaming dynamic maps. Since the MD8475B not only simulates a cellular network, it also can simulate various faults and changes in the communications conditions that may occur when updating dynamic maps by using a Wi-Fi access point.
Anritsu offers an acoustics evaluation solution using its Signalling Tester MD8475A/B in combination with the ACQUA system from HEAD acoustics Corporation, a leading company in acoustics evaluations.
Advantages of Using MD8475A/B the MD8475A/B offers the following advantages at acoustics evaluation. Reduces the burden of the operating simulator and eliminates the need for a detailed understanding of the wireless layer The MD8475A/B uses an easy-to-understand interactive GUI for 2G, 3G, and 4G settings, eliminating the need to make complex settings requiring detailed knowledge of wireless protocols. Reduces the burden of configuring measurement environment and unnecessary conversion processing Since the same measurement system can be used for 2G, 3G, and 4G communications methods there is no need to reconfigure the measurement setup when the communications method changes. Moreover, noise in the measurement system is minimized due to the digital interface with the Head acoustics equipment when using the MD8475A/B.
Radio-navigation aids such as Instrument Landing Systems (ILS) and VHF Omnidirectional Range (VOR) systems help aircraft successfully take off and land by providing exact vertical and horizontal navigation guidance.
Anritsu introduces the ShockLine ME7868A family of modular 2-port vector network analyzers (VNAs) that can conduct full vector S-parameter measurements over wide distances of up to 100 meters. Consisting of two MS46131A 1-port VNAs with the PhaseLync synchronization option hardware and accessories, the ME7868A VNA uses the MS46131As as portable VNA ports to directly connect to the device under test (DUT) to deliver vector transmission measurements over longer lengths and at a lower cost. The VNAs offer multiple advantages compared to traditional solutions that use 2-port VNAs with very high dynamic range and require long and expensive phase-stable microwave cables to reach the DUT.
Available in 8 GHz, 20 GHz, and 43.5 GHz frequency models, the ME7868A series supports multiple existing and emerging commercial and military applications, including high-frequency 5G. As the first modular-port-based VNA, the ME7868A eliminates the need for long port cables to measure transmission over a distance for applications such as outdoor antenna range testing, over-the-air (OTA) chamber installations, large vehicle (aircraft, ship) electromagnetic characterization (shielding, RF propagation), and long-distance cable insertion loss measurements.
GWI: Automotive is a major manufacturing industry – also an old industry born over a century ago. It has drastically evolved in the past 30 years in terms of product performance, leveraging high technologies, and significantly reducing time-to-market. The industry relies on rigorous quality requirements, advanced materials, electronics, and embedded systems, mechanical components, engines, structures as well as robust New Product Introduction (NPI) and enabling Product Life-cycle Management (PLM).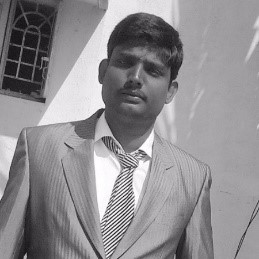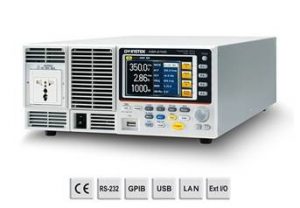 The vehicle driving process is an extremely harsh challenge for electronics manufacturers manufacturing automotive electronics. Rough-road driving, vibration from a piston-engine, electrical systems exposed to low or high temperatures, temporary exposure to unknown chemical mixtures, alternator overvoltage, and momentary drop in supply voltage all may cause the product to malfunction. Therefore, the environmental reliability requirements of automotive electronic products will be more rigorously regulated.
At present, the ISO-16750 has been widely adopted and referenced by relevant automotive electronics manufacturers. ISO-16750 contains 5 parts. In addition to ISO-16750-1 General, the rest are ISO-16750-2 Electrical loads, ISO-16750-3 Mechanical loads, ISO-16750-4 Climate loads, and ISO-16750-5 Chemical loads. The sequence mode of ASR-2000 can arbitrarily edit the voltage test waveform, which is very suitable for generating the verification waveform of ISO-16750-2 Electrical loads.
An electrical system is an integral and essential component of all but the most simplistic of aircraft designs. We have AC Source Model: APS-7000 for simulation of 115-120V/400HZ AC generator output in the aircraft, using to test other electrical subsystems.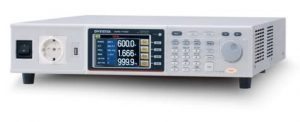 Fluke is a premium test and measurement instrument manufacturer. The company caters to every segment of the industry to support its test and measurement requirements from R&D to Quality testing to Maintenance. Fluke has an array of testing solutions to meet the latest testing requirements from the Automotive and Aerospace domains. Power electronics and electrical components in Automotive and Aerospace systems are increasing day by day. Fluke has testing solutions to ensure the safety, quality, and energy efficiency of components for such systems.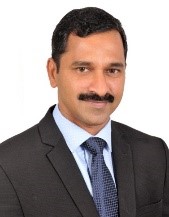 Company's latest launches like the wide bandwidth field power analyzer – NORMA 6000, Battery testers, and portable oscilloscopes are well accepted by the Engineering and Field Maintenance teams of these segments. Fluke is effectively able to solve their problems of accurately testing the system during installation and maintenance – Now they can take the lab accuracy to wherever they go.