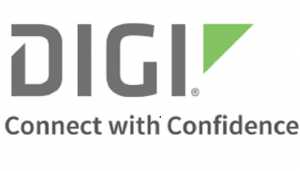 Digi International, a leading global provider of Internet of Things (IoT) connectivity products and services, has renewed its appointment of Westbase.io as its distributor in the U.K., Ireland, Nordics, Middle East and Africa.Under the terms of the agreement, Digi TransPort and Infrastructure Management product portfolios will be available, complemented by the wide range of support services offered by Westbase.io
Digi's communications products and services help customers create, deploy and manage mission-critical connectivity in the most demanding settings.Digi's full range of highly reliable cellular routers and gateways are ideal for usage in transport, industrial and enterprise applications.
"Westbase.io has worked with Digi for many years, and we are excited to be renewing our distribution agreement with them," said Sacha Kakad, Managing Director for Westbase.io. "Incorporating cloud with leading hardware options, Digi's IoT and wide-ranging solution set is the perfect fit for our portfolio as we help customers to adopt distributed networking technologies."
"As one of the leading distributors of 4G LTE and IoT networking solutions, Westbase.io is well-placed to augment Digi's efforts in providing the most reliable IoT solutions for security and reliability conscious applications to a wider customer base," said Ronald Singh, Director of Channel Sales EMEA for Digi. "Westbase.io is renowned for its great depth of market knowledge and broad reseller infrastructure, attributes that are perfect for bringing Digi's mission-critical cellular products to that wider audience", he added.