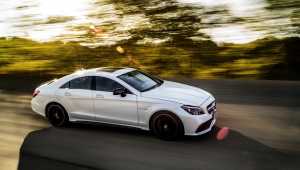 India is firm on the fact that it wants only electric vehicles on its roads come 2030. But, with every passing day, it seems to be a path riddled with a number of challenges. ELE Times' Soumyarendra Barik finds out whether or not India is successfully on its way to realise the ambitious target.
The Indian government has been walking the talk on electric mobility for some time now. When the state owned Energy Efficiency Services Ltd (EESL) awarded Tata Motors to supply 10,000 electric cars in September last year, it signalled a tectonic shift in India's automobile market and its priorities. Further, the National Democratic Alliance (NDA) announced that come the end of 2030, Indian roads would be populated by only an electric fleet. Save for a few revisions to that ambitious target, and the nations seems well on pace to achieve that.
Amid the raising concerns of global climate change and the rising oil prices in India, the government's commitment towards bringing about an ideological change in the automobile market is a welcome one. However, at this juncture, it seems that the path to electrification of India's mobility is surely riddled with a number of challenges, but nonetheless, once achieved would make for an impeccable example on the world stage. The time and opportunity to revolutionise the automobile sector seem just about right.
Alongside Tata Motors, it is another home grown automaker in Mahindra and Mahindra that are taking up the task to redefine Indian roads. M&M has been tasked, by EESL, with supplying 150 electric cars after the firm matched Tata Motors' winning bid. Interestingly, it was Mahindra that was the first automaker in India to launch a completely electric car- the Reva. While the sales figures of the tiny hatch were nothing to show off for, it marked for a landmark moment in India's automobile industry. Before the Reva, no automaker ever dared to bring or make electric cars in India, for the simple reason that they were expensive to manufacture, and they didn't offer the same convenience as their petrol and diesel counterparts.
This new found love for electric cars can be attributed to one American firm in particular- Elon Musk's Tesla Motors. When they came out with the Model S and the Model X, it was only then, that the entire world sensed that electric cars might well be the future- and a good one at that. Now, the Tesla Model 3 is on its way and it has already caused a lot of stir globally. When a person goes out to buy a car, taking a test drive is an essential norm. You have done it, we all have done it. However, here is a new American firm, with no proper history in making cars, and people are lining up, throwing their checks in to buy a car that hasn't yet been made. People want a Tesla today, it doesn't matter if they don't get to drive it years after having paid the money. And perhaps, this was a necessary cause of action in achieving one simple thing- making electric cars less geeky and cooler.
But, what does all that hullabaloo in the West mean for India? After all, ours is a very different landmark and economy. Turns out, not a lot. And all that is attributed to Mahindra Electric- M&M's electric vehicle division. While talking to ELE Times, Mahindra Electric's CEO, Mahesh Babu said, "We have not used any of Tesla's patents because we had our own patents in electric technology. I believe even if somebody wants to use it will be those who are not today in electric (cars) and willing to come in. You know we have been in the electric business before Tesla was. Our car was telematically connected much before Tesla. We have our own patents around electrification, telematics and around vehicle related electrification. Right now we don't need to anyone's patents like Tesla. We have enough patents on this area which we can do and monetise."
Today, Mahindra has a solid line-up of electric cars, and is perhaps the only automaker in India today that is making giant strides in the e-mobility sphere. With the three door e2O and the five door e2O+, the firm has managed to place its electric cars carefully in a segment- sub Rs. 10 lakh- where more people feel encouraged to buy them. But, when you think of Mahindra, you don't think of tiny hatches, do you? You think of imposing, giant SUVs. So, it would only make sense if the automaker provides an electrical option in their SUV line-up as well. But, is Mahindra going to do it? "We have talked about it. We have done 4 launches, now we are in the process of percolating them into the market. We are also looking at some of them (SUVs) in the future, but it will be all based on what customer wants. For example, we had Mahindra Halo two or three years back, we were constantly evaluating, but we did not come out with a commercial version of that because we believe that the time had not come and we needed to do more," said Babu.
While that statement sound optimistic, it also points towards the fact that as of now, the electric vehicle sphere is not a very profitable market- a fact that is driven home by Babu when he says that the time hasn't come yet. That means, there are still some key challenges that the auto industry and the Indian government needs to address. Let's start with taxation first- currently, under India's GST regime, electric vehicles are being taxed at 12 per cent. And hybrid vehicles- vehicles that can run on both fossil fuels and electricity are being taxed at 43 per cent. Now, it won't take for an economist to know, but clearly, the taxation on electric and hybrid vehicles is a bit on the higher side. Yes, petrol and diesel vehicles are taxed under the 18 per cent slab, but when the need to bring about an ideological change in India's cost-conscious market, the government needs to do better than that.
Lessons can be learnt from the USA and UK where the government not only charges zero per cent tax on electric cars, but also gives a discount from its own pocket to every person who buys an electric vehicle. Besides that, India is one of the least penetrated automobile market- only 18 out of 10,000 people in India own a personal vehicle. And the numbers for the people who own an electric vehicle can perhaps be counted on the fingers of one hand.
Then, there are some more numbers that solidify Babu's concern that the time to invest in India's EV future right now is not a very sensible thing to do. In 2016, 3,36,000 electric vehicles were sold in China and 1,60,000 in the US, according to the International Energy Agency. In India, just 450 EVs, less than 1 per cent of the total market, were sold in 2017.And in contrast to all that, India expects six million EVs by 2020 on its roads.
You get a sense that perhaps the government has been a bit hasty in its approach towards e-mobility that has left automakers here to scramble for electrification technologies. India's biggest automaker Maruti Suzuki has set up a Rs. 1,200 crores manufacturing plant to make lithium-ion batteries for electrification of its fleet. And despite that, there is yet an electric car to roll out from Suzuki's stables on Indian roads. Tata and Mahindra both have also laid emphasis on the technology and inspite of that, how many of their electric vehicles do you see on Indian roads today?
Then, there is concern around the technology itself. Mercedes Benz India's managing director, Roland Folger said, "We don't even know whether Electric Vehicles will survive till 2030. If somebody finds a way to simplify hydrogen technology for cars, it will be the technology of the future." When you couple that with India's current general electrification woes, it makes one wonder if the NDA government is overhyping e-mobility. "Right now we are having difficulties in the charging infrastructure. That is an area that everybody has to focus to make it available to consumers," said Babu.
And to top it all, there is some sort of ignorance on part of the NDA government towards the actual reality. At the auto industry's annual conference in early September, road transport minister Nitin Gadkari put auto makers on notice that they had no option but to switch to environment-friendly alternatives to petrol and diesel. They have to adapt "whether they like it or not", he said.
Electric vehicles might well be the future and India's commitment towards is a plausible move. However, the government shouldn't turn a blind eye towards the realities of the industry. The charging infrastructure should be fixed, taxation should be loosened, and the government needs to be a bit more patient than it has been. And when all that is made sure, India should simultaneously invest in hydrogen powered mobility, because if someone finds a way to run a car on hydrogen power, that would render electric vehicles obsolete.