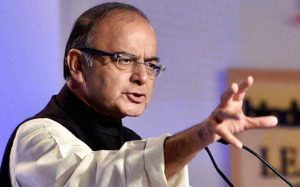 There was a lot of hullabaloo during the 6th Pre-Budget consultation meeting between leaders of the electronics and IT industry, and Finance Minister Arun Jaitley. Industry leaders demanded that the government provide them with special tax incentives in order to tackle overseas competition and protectionist policies adopted by various countries.
However, Arun Jaitley made it clear to them that the NDA government has always tried to boost indigenous production of electronics and IT goods. He highlighted that the government has taken a lot of steps to promote domestic manufacturing over the last three years, including rationalisation of the tariff structure with the extension of differential excise duty dispensation on specified electronic equipment, and withdrawal of duty exemption.
Jaitley said that "in the Union Budget 2017-18, with the aim of creating an eco-system to make India a global hub for electronics manufacturing, the allocation for incentive schemes like M-SIPS and Export Declaration Form (EDF) has been exponentially increased to Rs. 745 crores."
Representatives of the IT industry urged the Minister to realise that India's competence in the IT-Software industry is recognised globally. India's BPO sector is renowned all over the world and is one of the fastest growing industries in the country. It also has a huge employment potential. However, following certain protectionist and discriminatory policies adopted by certain countries, India's IT sector will need help from the government at the policy level to remain competitive globally.