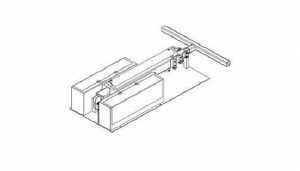 Leader in industrial lighting, Larson Electronics LLC, released a hydraulic mast for vehicle mounting that is capable of reaching heights up to 13 feet. This vehicle mounted tower supports heavy-duty and industrial equipment with a payload of 100 pounds, ideal for fire fighters, utility workers, service fleets, security operations and more.
The LM-HA-VM-13.5-6-3S vehicle mounted tower can raise instruments up to 13 feet and be collapsed to 5 feet. For seamless storage this unit can be folded over. This industrial vehicle mounted hydraulic tower features a ram, pump and fluid reservoir and is mounted via six pre-drilled mounting holes.
"This vehicle mount tower is extremely convenient for operators who need lighting systems, antennas, cameras and security devices on their vehicles," said Rob Bresnahan, CEO of Larson Electronics LLC. "The all-encompassing hydraulic system makes deployment of equipment fast and easy", he added.