Living in the era of Data and Information Technology has its benefits. But for OEM distributors and channel partners, too much of a good thing can kill profits and productivity. When you're in a sea of data with no solid way to organize it, the potential for human error, missed business opportunities, and higher costs are likely. An effective distributor-OEM channel requires high levels of collaboration and support. To synchronize production with demand, you need accurate, timely information on sales and market demand. To better understand the company, and the role it plays as a global distributor, ELE Times spoke to Keith Rice, Vice President, Emerging Markets, RS Group, Shiv Bhambri, Country Manager, RS India, and Lindsley Ruth, CEO, RS Group.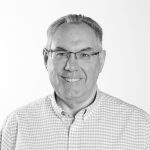 How do you keep up with the time-to-market race?
Keith Rice: Our very efficient supply chain and network of 14 distribution centres across the world enables us to deliver on time. We have the data and insight to understand and anticipate better our customers' needs, optimise and accelerate product range expansion and develop more customised and proactive customer service. All this is supported by our global distribution network.
Maintaining quality is of utmost importance. Can you elaborate your framework of Quality checking against the demanding industry standards?  
Shiv Bhambri: We have our own Quality function within our own-brand range, RS PRO, to ensure that we meet the required industry standards. For the rest of the range we work with trusted brands who have a reputation for quality and reliability, we do not have any design authority for these products as a distributor but would follow up with the supplier in the event of any issues that became apparent.
Tell us about your brand RS Pro. What made you develop your own brand?
Shiv Bhambri: RS has always had its own brand but in February 2016, the business put a greater focus on it by launching a new brand, RS PRO, providing quality that can be trusted on a choice of over 80,000 products across all technologies. RS PRO products are audited against demanding international standards, inspected for durability and consistency and tested by leading engineers. Only when products have been through this process are they awarded our seal of approval, quality that can be trusted. Confidence in this process is reflected in our long product warranties, proof that our products will consistently deliver the quality you expect for a long time to come.
With the industry evolving rapidly, how do your design engineers cater to the everyday growing demands?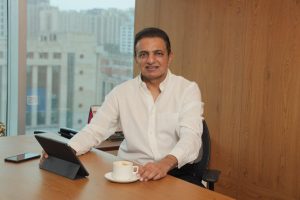 Shiv Bhambri: RS provides products and solutions that span all stages of the industrial lifecycle, starting with the design phase. Our RS DesignSpark platform is a hotbed of design and innovation for sustainable engineering solutions. The platform brings together a community of 1.3 million engineers, professionals and students from 32 countries to learn, develop and design sustainable technologies that improve people's lives.
With the rise of global vehicular electrification, how is RS Components embracing the change?
Keith Rice: In line with our strategy to be Net Zero in our direct operations by 2030, we are providing electric vehicle charging points in a number of our key locations to support our move to electric vehicles.  In the UK we have moved to only providing EVs in our fleet programme, with the aim to have 100% of our fleet for company cars as EVs by 2028. Across the Group we will soon implement a similar programme with our fleet companies. The remainder of our vans will be electric before 2030. We also offer a programme in the UK which enables staff to drive an electric vehicle on a salary sacrifice basis making the change more affordable.
Will there be an expansion in your products base, catering exclusively to the EV sector?
Keith Rice: Yes, and to some extent this process is already ongoing, albeit from a low base, with recent launches across e.g. Siemens and Schneider. And further launches are planned across other brands, e.g. Phoenix Contact. The types of products include chargers, connectors and associated products. A few examples here: https://uk.rs-online.com/web/c/batteries-chargers/battery-chargers-power-banks/electric-vehicle-charging-stations/  In parallel we are also reviewing our sell-side taxonomy to make the offer more cohesive and better organized from a customer offering stand-point.
Can you provide us some insight on your distributors network?
Shiv Bhambri: We have operations in 32 countries and a network of 14 distribution centres across the world. We work with over 2,500 suppliers for our stocked product range and deliver to over 1.2 million customers worldwide, shipping over 60,000 parcels daily. Our customers range from small local single-site businesses through to multi-site global companies. We provide the product and service solutions that help our customers design, build and maintain industrial equipment and operations, safely and sustainably.
Sales being an important part of the company's growth, can you tell us about the sales trajectory of the previous year and how is this year coming along?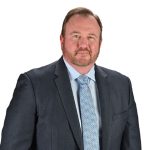 Lindsley Ruth, CEO, RS Group commenting on the financial year ended 31 March 2022: "This has been an exciting and successful year as we have continued to grow market share, improved our operating performance across all three regions and started to unite our teams under the RS Group brand.
Strong outperformance driven by our people and differentiated proposition
Revenue growth of 28%, with like-for-like up 26%; revenue growth of 31% on a two-year basis
Strong market share gains in all three regions reflects our purpose-led culture and focused strategic plan
Outperformance underpinned by product availability, innovative solutions and responsive omni-channel service
RS PRO like-for-like revenue growth of 19% due to limited electronics range and low Americas' participation
Web revenue grew 30% like-for-like with total digital revenue accounting for 62% of Group revenue
Group Net Promoter Score was 50.6 due to external challenges but customer metrics suggest relative strength
Good progress on our 2030 environmental, social, and governance (ESG) action plan – For a Better World
"We are well positioned to make good progress as we leverage our strengths and prioritise those initiatives which will continue to differentiate us – namely to become more solutions-led, improve the user experience and develop our product offer further. We have a clear roadmap to delivering stronger revenue and high-quality profitable growth on our Journey to Greatness."
For the first quarter of FY 2023, RS Group had continued strong performance, market share gains and made another acquisition. Lindsley Ruth, CEO, RS Group said: "Our revenue performance remains strong. The Group's differentiated proposition continues to resonate with customers due to our industry-leading product availability, ease of ordering and customer service. Our strategy is to accelerate our organic growth ambitions with high-quality acquisitions that have a compelling strategic, financial and cultural fit." See 7 July trading update: https://www.rsgroup.com/sites/rsgroup/files/2022-07/trading-update-7th-july-2022.pdf
How has your journey been with RS Components till now and what are the future expansion plans?
Shiv Bhambri: When RS Components started operations in India, in 1994 (nearly 3 decades ago) it was a business model much ahead of its time.
My 18 years journey with RS India has been both challenging and extremely satisfying, where we have come a long way in transforming the performance of our HSL distribution business, in the B2B domain through multiple turnaround management initiatives.
We have proven our ability to outperform consistently with the help of innovation & process enhancement in our unique business model, especially in a fragmented unorganized market like India. We have a long history of delivering first-class customer experiences through excellent product quality, wide product range, speed of delivery & unmatched customer services.
A receptive market with an opportunity to work with a wide spectrum of customers across various industries & technologies has fuelled an inherent passion & determination to take RS India to greater heights.
RS Components is a global omnichannel provider of product and services solutions for designers, builders, and maintainers of industrial equipment and operations. with operations in 32 countries, the company offers more than 700,000 industrial and electronic products, sourced from over 2500 leading suppliers, and provides a wide range of products including semiconductors, interconnect, passives and electromechanical, automation and control, electrical, test and measurement, tools and consumables etc.