The top 10 online UPS Manufacturers in India are potentially enhancing the power and energy network in the country. Uninterruptible Power Supply is an absolute necessity in industries where operations and processes cannot afford even a millisecond of power failure. Medical facilities, financial institutions, electronics manufacturing units, utility plants, aviation, emergency services, etc. need permanent and undisrupted electricity to function in time-sensitive and critical areas.
When talking about online UPS, there are two major types-
On-Line, Line-Interactive UPS
On-Line, Double Conversion UPS
On-Line, Delta Conversion UPS
Top 10 Online UPS Manufacturers in India
UPS manufacturers in India are expanding and growing by the day. Favorable government initiatives and their active participation in handling the power crisis in the country due to the current geopolitical scenario have helped India bridge the gap between power supply and consumption.
In light of increasing stable power solutions for industries running on intricate mission modes, let us look at the top 10 Online UPS manufacturers in India that are leading the way toward more reliable and sustainable power solutions with their online, household, and industrial UPS portfolio.
Microtek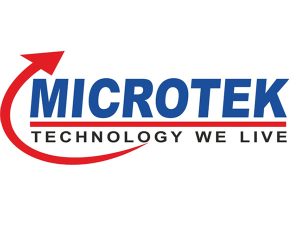 Microtek is a leading brand in the power product market of India. With 5 manufacturing plants, 50 service centers, and more than 300 service points in India, Microtek provides sustainable solutions in the areas- power backup solutions, solar energy, voltage solutions, wires and cables, circuit protection devices, healthcare, e-vehicle chargers, etc.
Su-Kam Power Systems Ltd.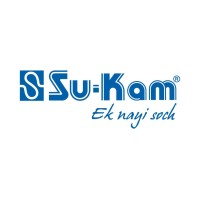 Su-Kam, established in 1988 is a frontrunner in the clean energy revolution. Su-Kam is known for its in-house R&D center, power backup, generation, and monitoring solutions. Su-Kam's range of products include-online UPS, batteries, solar panels, Li-ion batteries, and solar charge controllers. In the UPS section, Su-Kam has a strong hold on the technology and stocks the following range-
SHARK
TORQUE
FALCON
FALCON+
Fusion
COLOSSAL
INTELLI-Q
V-Guard

V-Guard started with a small assembly unit for voltage stabilizers and has now diversified its products into solutions like- inverters, batteries, solar power systems electric and solar water heaters, wires and cables, fans, pumps, domestic switch gears, air coolers, online UPS, etc. V-Guard is among the top choices to buy pocket-friendly and reliable online UPS.
Hitachi Hi-Rel Power Electronics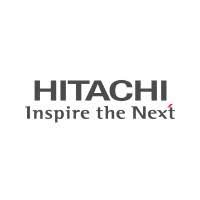 Hitachi Hi-Rel is a brand that stands tall with its highly innovative and environment-friendly products in various categories. Hitachi is on a mission to empower India with advanced and fast-paced digital solutions. It has tapped into areas like- green energy and mobility, digital systems and services, connective industries, and automotive system business. Hitachi also has a strong hold on the sustainability realm and research and development. The product portfolio of Hitachi Hi-Rel includes- online UPS, drives, solar inverters, railway inverters, and air compressors.
Amara Raja

Amara Raja was established in 1985. The company has a solid hold on the power and energy industry of India with 7 subsidiaries and 16 businesses across domains like – power projects, auto components, power electronics and distribution products, food and beverages, industrial batteries, storage solutions, battery components, electronics manufacturing, automotive batteries, infrastructure products, etc. It is among the leading players in the online UPS and inverter segment.
Delta Energy Systems

Delta is one of the world's largest providers of power solutions. Delta Energy is into developing clean and customized power supplies and smart battery chargers. Delta provides solutions in the following areas- data center solutions, telecom power, automotive, industrial electric vehicle, industrial power medical power. It is also known in the online UPS category that includes a range-
Ultron – Three-phase online UPS
Modulon – Three-phase module online UPS
Genus Power Infrastructures Ltd.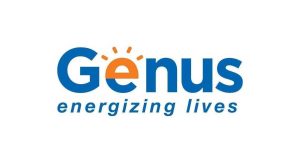 Genus Power has installed over 70+ million energy meters and is a pioneer in electronic energy services. It is a leader in providing power metering solutions for – utilities and municipalities, renewable solutions, residential, commercial, and industrial consumers, housing communities, malls, telecom towers, etc. Inverters, batteries, online UPS, solar panels, and solar inverters are some of the products catered by Genus.
STMicroelectronics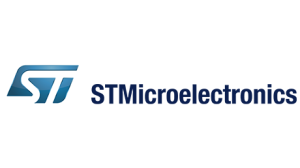 STMicroelectronics was established in 2008 and is headquartered in Geneva, Switzerland. ST offers global solutions in the field of smart mobility, power and energy, IoT, and connectivity. ST is a known brand in providing offline and online UPS. With core experience in embedded systems, STMicroelectronics provides solutions in areas like – AI and machine learning, audio, connectivity, lighting, sensing, imaging, etc.
Riello Power India Private Limited

Riello Power India Pvt. Ltd. is a subsidiary of Riello Power Solutions, Italy. Riello is into developing sustainable power solutions catering to needs across industries and domains. Its online and offline UPS application ranges from home offices to large industrial plants and data centers. The UPS section has 15+ categories that cater to specific criteria. Riello also provides solutions in the areas of – CPS, software and connectivity, transfer systems, lithium battery solution, etc.
Zebronics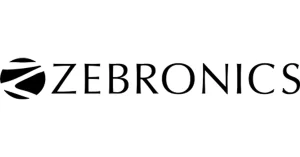 Zebronics was established in 1997 in Chennai, India. It is a major brand and has a huge customer base in audio devices, mobile accessories, IT and gaming equipment, smart homes, power solutions, etc. Zebronics apart from the electronic segment, is also known for its online UPS and inverters.
Conclusion
To stay at the top of the economic, social, and financial pyramid, power and energy are crucial for India. This calls for efficient policies and proposals in the power and energy sector. The top online UPS manufacturers in India are the torch-bearers of power system upgradation and sustainable methods implementation.