The top 10 consumer electronics companies in the USA hold a major share of the International electronics market through their quality and reliable products. Technology constantly changes with every passing year, and so does the landscape of consumer electronics.
Advanced technologies coming up day-by-day in all sectors and others taking a back seat. In this blog, we will talk about the best consumer electronics companies in the USA. So, without further ado, let's dive into the exciting world of innovative technology and discover the industry leaders!
Apple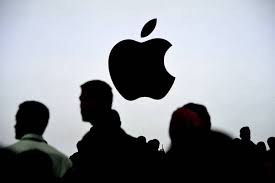 The groundbreaking impact of the iPhone and iPod on the tech industry cannot be overstated, owing to their trailblazing and sleek designs. Apple adeptly caters to the varied requirements of all generations, providing premium features with each model. From the flagship iPhone to the impeccably designed MacBook lineup, Apple's products transcend expectations and set new standards in the industry.
New Announcements by Apple:
M2 Pro/Max MacBook Pro of 14 and 16 inches.
M2 and M2 Pro Mac mini.
15-inch MacBook Air.
Mac Studio.
Samsung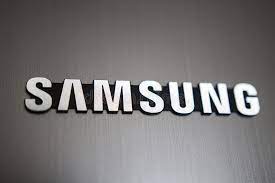 Renowned for its consumer-centric electronics, Samsung emerges as the epitome of choice for every consumer. Boasting stellar features and budget-friendly prices, Samsung has left an indelible imprint across both rural and urban domains. Whether one seeks to delve into the immersive realm of AMOLED displays or revel in the bespoke luxury of side-by-side refrigerators, Samsung's extensive lineup caters to a multitude of needs and discerning preferences.
Giving a new shape to the world of electronics, Samsung is coming up with:
Samsung Galaxy unpacked (Samsung Galaxy Book3 Ultra, Galaxy Book3 Pro 360, Galaxy Book3 360 and Galaxy Book3 Pro).
Samsung Galaxy S23 (ultra, S3+).
Smart Monitor M8 (32-inch and 27-inch).
Sony Corporation

Sony Corporation's commitment to innovation has led to a diverse portfolio of consumer electronics products. From its flagship Xperia smartphones and high-performance televisions to the popular PlayStation gaming consoles, Sony consistently delivers cutting-edge devices that captivate consumers.
Coming up with innovations:
TVs & Home Theatre.
Blu-ray Disc & DVD Players.
Gaming Gear.
Interchangeable-lens Cameras.
Camera Remote SDK.

 Vizio Holding Corp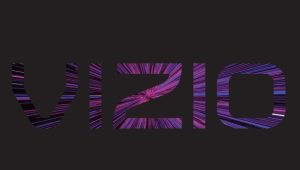 Vizio, a trailblazer in technology, kindles the flames of imagination by delivering captivating entertainment and a compelling lifestyle experience. Through its integrated platforms, Vizio drives the evolution of technology. With a diverse range of models tailored for televisions, sound bars, viewer data, and advertising, Vizio expertly attends to the desires of avid television enthusiasts, satisfying their every need.
Experience the extraordinary with the newest VIZIO Series:
New D Series (It has everything for everyone).
New V Series (Smartest and fastest 4K for all).
New M Series (Experience incredible technology).
New P Series (Powerful picture quality).
OLED (New artful design and masterful engineering).
IRobot Corporation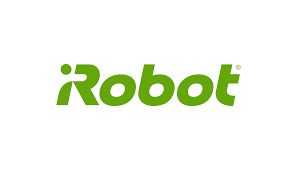 Renowned for their expertise in designing and building customer-friendly robot vacuums and mops, IRobot gives ways to learn the rhythm of your routine. Its ROOMBA (Robot Vacuum in 2002) eases household work even in a busy schedule. With thoughtful intelligence, it is specialized in 3-stage cleaning, dual multi-surface brushes, dirt detection, a sensor and a unique sweeping brush.
Providing a powerful cleaning without lifting a finger with innovations:
Clean base automatic dirt disposal.
Dual multi-interface rubber brushes.
GoPro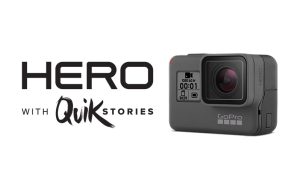 GoPro focuses on delivering high performance by sharing and reliving experiences designed to capture the world's finest moments in an immersive and exciting way. Their models, such as Hero 11 Black, Hero 10 Black, Max, Hero 9 Black, and Hero & Black boost speed and powerful design.
New Announcements:
In 2023, experience the Gopro with a new wide range of improvements in new Hero cameras.
Universal Electronics

Blending entertainment and smart home control, Universal Electronics offers wireless security and smart home technology via industry-leading quickest software. With voice-enabled smart homes hubs, smart thermostats, home sensors, white-label digital assistant platform, it offers cloud and software solutions that enable one to connect and control a wide range of devices and systems easily.
Committed innovation in sensing and control technology with new advancements:
Matter-Certified Quickset.
Nevo Butler, Matter-Certified Gateway.
UEITIDE Dial, UEI's matter-ready smart thermostats.
Quickset widget, UEI's matter-ready connectivity SOCS and modules.
Voxx International Corp

From consumers seeking a high-end product that is a safe, natural and drug-free solution for everyday aches and pain, Voxx Technology triggers neuron responses which help the brain to maximize its natural pain-fighting mechanism. This technology has surpassed its predecessors with its impeccably HP+ pattern. Thanks to its latest and advanced technology that is woven and moulded into products such as hosiery, wearable patches, and knee brace.
New Advancements:
Pediatric Vehicles.
eHub Solutions.
STAMP Solutions.
Note: These products are used to increase and improve balance, stability and potentially decrease pain. 
Turtle Beach Corporation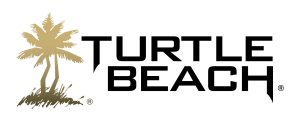 Powered the way of high-quality audio with the very first console gaming headset- X51, Turtle Beach designed headsets for all types of game lovers. The headset offers high-quality components that exemplify exceptional craftsmanship. Designed for casual players, hardcore gamers and sports pros, turtle beach focuses on four key pillars of innovation such as advanced audio, clear communication, comfort driver design, and inclusive innovation. The better you hear, the better your play!
Welcome the new headset:
In 2023, they are coming up with two new colourway gaming headsets, teal and pink. These are designed for Xboz stealth 600 Gen 2 Max wireless gaming headsets.
Helo Corp

Helo stands as an exceptional life-sensing technology that will help in protecting health and wellness. Step into a healthier life and be a companion to your every step, every breath and every heartbeat along the way. Whether someone skipped their everyday goal or inculcate new healthy habits, this Helo technology possessed all the desired qualities. With remarkable and high-quality features, this company focuses on providing a comfortable lifestyle even with a busy schedule.
Set-in-motion to launch:
Biosense Health Band at a product launch event in Okinawa, Japan. It will have features such as SpO2, body temperature, REM sleep monitoring, ECG/EKG, AI analysis of AFib, and NFC.
To Conclude, 
The consumer electronics industry in the USA is thriving, thanks to the innovation and dedication of these top 10 companies. Whether it's Apple's seamless integration, Samsung's cutting-edge products, or Song's Xperia, each company offers unique experiences for tech enthusiasts. With a wide array of options available, consumers can find the perfect electronics to suit their lifestyles and stay connected in this digital age.