In today's globally connected world, data is shared more frequently and in greater volumes than ever before. Consequently, this requires more powerful information processing technology, yet there remains a demand across all computing mediums for the hardware processing this information to be smaller, faster, and more sophisticated.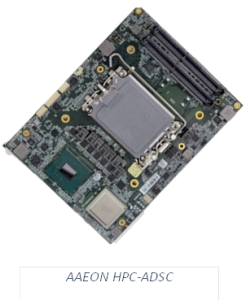 For this reason, AAEON, a leading manufacturer of industrial IoT and AI Edge solutions, has introduced its latest Computer-on-Module (COM) innovations, including the 12th Generation Intel Core processor-based COM-HPC standard client module, the Intel Xeon D series processor-based COM Express Type 7, and the 11th Generation Intel Core processor-based COM Express Type 10.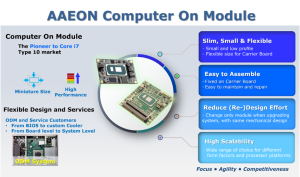 Additions, customizations, and project-specific features can be accommodated on AAEON COM Express modules thanks to AAEON's expertise in OEM and ODM. For quick and high-quality technical service support on Computer-on-Module projects, AAEON offers the "Q Service."
The AAEON Q Service is a dedicated engineering support team that will co-design and co-debug alongside customers during the development of their COM Express projects. With experienced design and field application engineers, AAEON's Q Service is committed to helping customers reduce the time spent on troubleshooting and expediting the development process.
AAEON will showcase the new COM-HPC standard and COM Express product line at their booth in Embedded World on June 21 – 23, 2022. Visit Booth #306 in Hall 1 at Nuremberg Messe, Germany to learn more.