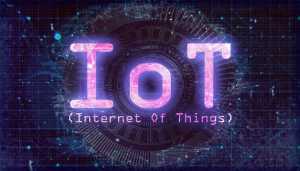 element14, the Development Distributor, announces the launch of the second, annual IoT Survey. The survey is an opportunity for engineers designing IoT and IIoT projects to give latest insights on the market and help shape the product range and technical resources offered by element14 to support this continually expanding and diversifying technology.
The survey is open from 18th September to 4th December 2019 and the results will be made available in February 2020. All participants in the survey can enter a prize draw with the opportunity to win prizes including an iPad pro and element14 giftcards.
The survey results will indicate the growth of existing and emerging IoT applications and reveal the technologies being deployed in IoT solutions. By enhancing its understanding of the market areas, design requirements and new trends, element14 stays ahead of customer needs and ensures they can support product designs now and in the future.
Lee Morgan, Senior Technical Marketing Manager EMEA, Tektronix, expects security, energy consumption, predictive maintenance and smart cities to feature prominently in this years' results: "I think one of the most exciting IoT industries is the Smart City, with the advent of 5G (and future wireless technologies) allowing for reliable high-speed data between devices, this opens up a new era in areas such as real-time traffic guidance, how busy restaurants/exhibitions/attractions are at certain times allowing for dynamic queue management, street lighting changing brightness when detecting people walking past." He adds: "Energy Consumption is a real hot topic at the moment, we already have mature products in the marketplace that enable energy management in the household (think Hive and Nest), these do not just allow us to control heating, light or appliances at the touch (or say!) of a button, they also allow us to be mindful of wasting energy. Imagine the savings that could be had on a wider industrial or even country wide scale? for example, streetlights that only come on when a car is within a certain distance."
Jacky Perdrigeat, VP EMEA Marketing & Application, Microcontrollers and Digital ICs and Gerard Cronin, Head of Marketing Communications at ST Microelectronics added: "We expect the survey to confirm that Security, Reliability, and Ecosystem are all critically important in IoT development. The relative importance of each of these depends on the end application – and this is why ST offers a full range of products and technologies to enable developers the flexibility to emphasize the features that best meet their markets' needs. We'd also expect that due to the enormous value that industries and cities can realize from smart applications – for safety, efficiency, and convenience – that Smart City and Smart Industry applications may become the largest (value) markets in the long term. Because the IoT enables developers to add intelligence wherever it can make people's lives better, there is an incredible value proposition for end markets that will ultimately ensure its success."
This is the second year element14 has run the survey and this time the inclusion of AI-related questions will show how the IoT industry is changing and embracing new technologies. The new questions will reveal where AI is being included in the IoT design process and if it is now being integrated in IoT products or solutions.
Cliff Ortmeyer, Global Head of Technical Marketing for Farnell and element14 says: "Opportunities and applications for the Internet of Things are growing at an increasing pace and we ensure that our customers have immediate access to the hardware and software they require to minimise their product development times. Our increasing range of modular solutions means designers no longer need to have a deep understanding of AI to build this into their systems."
Results from the 2018 survey showed the key requirement to maximise the benefits of IoT was the need for common standards and policies. It also revealed the growing role of hardware in the design process, with engineers using a range of hardware platforms to accelerate development pace and shorten time-to-market including the Raspberry Pi and BeagleBone Black. Results also highlighted key application areas expected to grow in the next five years including home automation, industrial automation and control, and Artificial Intelligence.
To learn more, visit: www.element14.com