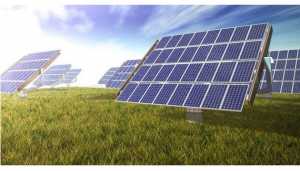 Finance Ministry's recent decision to impose safeguard duty on solar imports is likely to increase the cost of power for discoms and end consumers, resulting from a spike in solar tariffs, the energy and resources institute (TERI) has said. The decision could put at risk, the achievement of India's solar capacity addition targets, it said.
India has set itself a target of achieving 175 GW capacity from renewable energy sources by 2022. This target was recently revised to 227 GW, with over 100 GW expected to come from solar projects.
"Levying of safeguard duties may not help the domestic industry. It would on the other hand, increase cost of solar power, making it less attractive to the buying utilities, and thus jeopardising the pace of growth of development of solar power," said Ajay Mathur, director general, TERI.
Over 90% of solar panels and modules used in India come from China and Malaysia, and the proposed safeguard duty seeks to revive the domestic industry facing the onslaught on these imports.
The finance ministry on Monday notified the Directorate General of Trade Remedies' recommendation for imposition of 25% safeguard duty on solar panels for one year. The quantum of duty will reduce to 20% for next six months and then to 15% for the following six months. The duty came into effect on July 30.
"This move is also likely to result in higher average power purchase cost (APPC) for the buying utilities and higher costs to the consumers," the New Delhi-based think tank said in a statement.