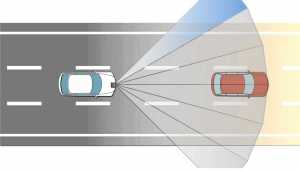 The automotive radar market consequently benefits from a 23% CAGR between 2016 and 2022. AEB application is the main driver for the 77 GHz radar market growth. Yole Développement (Yole) announces a global radar market reaching US$7.5 billion in 2022, at the module level.
"This growth should be accelerated with the autonomous car market," comments Cédric Malaquin, Technology & Market Analyst, RF Devices & Technologies at Yole.
The market research and strategy consulting company Yole and its partners System Plus Consulting and Knowmade, are following the RF electronics industry taking into account technology evolution, market trends, the whole supply chain and the dedicated patent landscape. The companies propose a comprehensive understanding of the RF electronics industry with a wide collection of reports.
A majority of OEM's integrates radar technology for new ADAS applications. Radar is often combined with other sensors as it provides valuable information to ensure better safety and helps in collision avoidance. OEM's demand is well supported by Tier1's offer with strong product portfolio. Analysts identified almost 50 active product references existing on the market. Market is very dynamic with strong competition and continuous product developments.
System Plus Consulting is strongly involved in the analysis of radar solutions. This year, the reverse engineering and costing company propose a detailed report on the world's first single-chip radar developed by Texas Instruments (TI):
"Ahead of its competitors in RFCMOS applications, TI has begun manufacturing highly integrated radar sensor chips – the latest of which is the AWR1642," asserts Dr. Stéphane Elisabeth, Expert Cost Analyst, RF, Sensors & Adv. Packaging at System Plus Consulting."But rather than integrating all transmitters, receivers, and local oscillators in a single chip, TI went further and integrated a MCU and a DSP on the same chip."
In parallel, semiconductor's manufacturers deliver high performance solutions that enable mm-Wave Radar to be operated in a reliable and accurate manner which is critical for safety functions. They propose a wide technology offer with GaAs, SiGe BiCMOS and RFCMOS platforms.
"We are certainly entering a new "radar age", with many developments, disruptive technologies, and new entrants positioning this technology as the primary sensor – along with imaging (cameras) for ADAS and autonomous vehicles", comments Claire Troadec, Division Director, Power & Wireless Division at Yole.