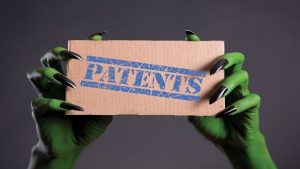 During 2015  WiLAN a PLC(or patent troll) , acquired lot of patents from semiconductor companies. The company also filed patent litigations involving these assets several months later. According to the report of knownMade, WiLAN is probably the major threat to semiconductor companies. Many semiconductor players  like Apple, HP, Micron, Amkor Technology, Cypress, Nany and many more  are in the sight of WiLAN which continues its aggressive strategy against leaders of semiconductor industry.
According to RPX Corporation, NPEs cost operating companies an estimated US$12.2 billion in both legal fees and other legal costs and settlement or judgment amounts in 2014. PLCs operates mainly in USA, where litigation damages are much higher than in Europe or Asia. PLCs are non-operating companies concentrated on creating the majority of their income from licensing patents to or litigating against operating companies suspected to infringe their patent rights.
Dr Fleur Thissandier, Patent & Technology Analyst from KnowMade confirms that "PLCs will increasingly extract cash from the semiconductor industry", More than 2,880 semiconductor-related US patents have been acquired by PLCs since 2013", comments Dr Audrey Bastard, Patent & Technology Analyst from KnowMade. Now, it is a critical time to assess the patent litigation risks and know the potential targets related to these recent patent acquisitions.