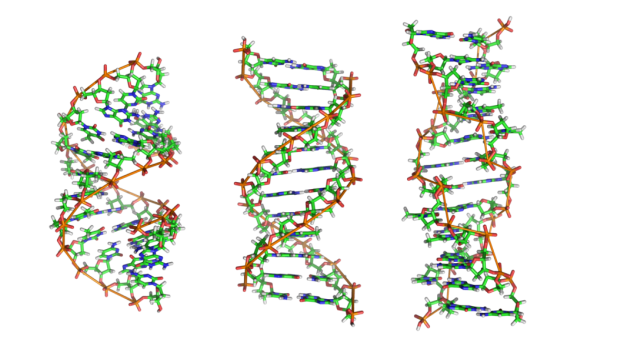 "In the 1950s, only a few research labs that understood the physics of transistors could build early versions of electronic circuits and control their functions," says Qian. "But today many software tools are available that use simple and human-friendly languages to design complex electronic circuits embedded in smart machines. Our software is kind of like that: it translates simple and human-friendly descriptions of computation to the design of complex DNA circuits."
The Seesaw Compiler was put to the test in 2015 in a unique course at Caltech, taught by Qian and called "Design and Construction of Programmable Molecular Systems" (BE/CS 196 ab). "How do you evaluate the accessibility of a new technology? You give the technology to someone who is intellectually capable but has minimal prior background," Qian says.
"The students in this class were undergrads and first-year graduate students majoring in computer science and bioengineering," says Anupama Thubagere, a graduate student in biology and bioengineering and first author on the paper. "I started working with them as a head teaching assistant and together we soon discovered that using the Seesaw Compiler to design a DNA circuit was easy for everyone."
However, building the designed circuit in the wet lab was not so simple. Thus, with continued efforts after the class, the group set out to develop a systematic wet-lab procedure that could guide researchers–even novices like undergraduate students–through the process of building DNA circuits. "Fortunately, we found a general solution to every challenge that we encountered, now making it easy for everyone to build their own DNA circuits," Thubagere says.
The group showed that it was possible to use cheap, "unpurified" DNA strands in these circuits using the new process. This was only possible because steps in the systematic wet-lab procedure were designed to compensate for the lower synthesis quality of the DNA strands.
"We hope that this work will convince more computer scientists and researchers from other fields to join our community in developing increasingly powerful molecular machines and to explore a much wider range of applications that will eventually lead to the transformation of technology that has been promised by the invention of molecular computers," Qian says.