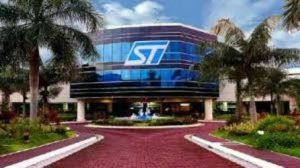 STMicroelectronics announced April 27, 2017, the appointment of Jean-Marc Chery as Deputy CEO, effective July 1, 2017. Chery currently serves as Chief Operating Officer and, in his new role, he will continue to report to Carlo Bozotti, ST's President, and CEO.
In this new role, Chery will hold overall responsibility for Technology and Manufacturing as well as for Sales and Marketing.
A new organization will be also put in place. Its goal is to continue to build on the success of ST's strategy, focused on Smart Driving and Internet of Things, with a strong market-driven and innovation approach.
ST's Executive Team members will be:
Orio Bellezza, President, Global Technology and Manufacturing
Marco Cassis, President, Global Sales and Marketing
Claude Dardanne, President, Microcontrollers and Digital ICs Group
Carlo Ferro, Chief Financial Officer, and President, Finance, Legal, Infrastructure and Services
Marco Monti, President, Automotive and Discrete Group
Georges Penalver, Chief Strategy Officer, and President, Strategy, Communication, Human Resources and Quality
Benedetto Vigna, President, Analog, MEMS, and Sensors Group.
These appointments and new organization are effective July 1st, 2017, upon shareholder approval of the reappointment of Carlo Bozotti as the sole member of the Managing Board and President and CEO of ST, at the Company's next Annual General Meeting.