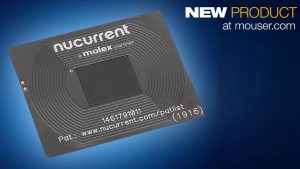 Competing this season with a new high-tech drivetrain, the Mouser Electronics-sponsored Faraday Future Dragon Racing Formula E team is preparing for the challenging Buenos Aires ePrix set for February 18. Mouser is joined in sponsorship by Molex, Panasonic and TTI, Inc.
The team made a technological leap into the future with a revolutionary drivetrain for the 2016–2017 seasons. The talented team of Jerome D'Ambrosio and Loic Duval worked out some kinks in the first two outings this season — in Hong Kong and Marrakesh — and are now poised to break out of the pack at the Buenos Aires event, a demanding 2.5-kilometer, 12-turn course.
Mouser is a proud sponsor of the 2016–2017 Faraday Future Dragon Racing team in collaboration with TTI, Inc. and valued supplier partners Molex and Panasonic. This is the third straight year that Mouser Electronics is sponsoring Formula E racing, a high-tech sport that is paving the way for future automotive technologies. Formula E features cars powered exclusively by electric power and represents a vision for the future of the motorsports industry, serving as a framework for research and development around the electric vehicle.
 "We are proud to be associated with a team on the leading edge of today's electric car technology," said Todd McAtee, Vice President, Americas Business Development for Mouser Electronics. "With our sponsorship, Mouser is aligning with the pioneers of this new technology. We have high hopes for another exciting year and welcome the opportunity to again team up with Molex, Panasonic and TTI."
"Molex is excited to continue our partnership with Mouser to sponsor this extraordinary venture," said Fred Bell, Vice President of Global Distribution for Molex. "We expect great things from these talented drivers."
"At Panasonic, we are thrilled to be part of promoting this forward-thinking technology," said Jeff Howell, President of Panasonic Industrial Devices Sales Company of America. "These cars are leading the charge in developing technology that very well could help determine the future of our automotive industry."
After Buenos Aires, the team travels to Mexico City on April 1, and then on to Monaco on May 13. The schedule includes seven more races in five venues: Paris, May 20; Berlin, June 10; Brussels, July 1; New York City, July 15–16; and Montreal, July 29–30.
To learn more about the Formula E series, visit www.mouser.com/formula-e/.