Messe Muenchen India (MM India) and Indian Printed Circuits Association (IPCA) entered into an agreement to jointly organize IPCA Expo and co-locate the show with electronica India and productronica India, which are scheduled from September 26–28, 2018 at the Bangalore International Exhibition Centre (BIEC), Bengaluru. The initiative is intensely supported by the Electronics Industries Association of India (ELCINA). This alliance will bring together the state-of-the-art manufacturing technologies for manufacturing PCBs as well as the latest trends in PCBs from across the world.
Exhibition for PCB industry: IPCA Expo
IPCA is a non-profit organization serving the interest of its members for promotion of technology and business and have been organizing IPCA Expo annually to showcase the best of PCB technologies with the participation from national and international companies. This co-location will allow the PCB technology suppliers exhibiting at IPCA Expo to reach out to the vast portfolio of buyers of electronica India and productronica India. Also member companies of the World Electronic Circuits Council (WECC) will hugely benefit from this opportunity as it will enable them to enter the electronics market of India.
Delighted with this collaboration, Mr. Kushal Patel, President of IPCA asserted, "IPCA is the leading association that focuses on printed circuit board manufacturing in India. With this collaboration, we now offer a unique platform and a comprehensive show for the stakeholders of the electronics industry in our very own Silicon Valley of India–Bengaluru."
Conference for PCB industry: India PCB Tech conference
IPCA Expo will showcase products, solutions and technologies related to PCBs and electronics manufacturing. On the other hand, the India PCB Tech conference will highlight the key trends and opportunities for the PCB industry in India. Running in its 3rd annual edition, the India PCB Tech conference is jointly organized by ELCINA and Messe Muenchen India and strongly supported by IPCA.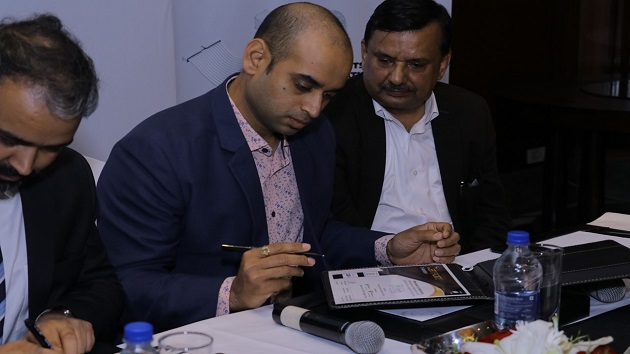 Mr. Rajoo Goel, Secretary General of ELCINA said, "The initiative to co-locate IPCA Expo and the India PCB Tech conference with electronica India and productronica India is a welcome move for the PCB and electronics industry as it will bring the entire electronics value chain under one roof and offer greater value to all industry stakeholders."
Mr. Bhupinder Singh, Chief Executive Officer, Messe Muenchen India highlighted,"We are delighted with our cooperation with IPCA. This partnership combines both: Messe Muenchen India's expertise in bringing the world's leading electronic components and production technology suppliers to electronica India and productronica India and IPCA's strength to deliver high standard support for world-class manufacturing solutions for the PCB industry."
"Our collaboration will facilitate the Indian PCB manufacturing companies to source the best manufacturing technologies from across the world. Together with IPCA and ELCINA, we are organizing the largest and most value-driven edition of electronica India and productronica India in Bengaluru. We extend our gratitude to our partner associations and expect the upcoming edition to prove valuable for the industry," he added further.