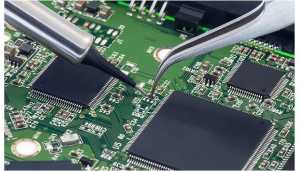 The article discusses the current micro electro mechanical systems (MEMS) technology and sensors. MEMS technology is increasingly becoming a key technology for future microelectronics. Some landmark developments in MEMS are the driving force behind the current MEMS space, and many MEMS devices in the market are using these technologies effectively. Some remarkable MEMS technologies and products are worth reading below:
Market drivers for MEMS devices
On being asked what are the current market drivers for MEMS devices Vishal Goyal, Senior Technical Marketing Manager, Analog and MEMS Group, RF, Sensors and Analog Custom Products, Asean-ANZ and India STMicroelectronics said, "Sensors continue to shape the IoT revolution since the vast majority of applications connect low-power devices to the Cloud as a way to transmit sensors' information. According to a study by IHS-Market, the global sensors market will total $11.84 billion by 2022, and we expect pressure, temperature, image, magnetic, light, and motion sensors will be among the most popular. Hence, leading the sensors' market means shaping the IoT revolution. https://blog.st.com/lsm6dsox-fsm-mlp-sensor/."
Vishal Goyal further stated that, "Sensors need to fulfill a range of different requirements for different markets and offering multiple sensors that meet these needs is key to boosting the new wave of MEMS for Automation Age. The MEMS market is expected to grow, at a CAGR of 9.8% between 2017 and 2022, driven by significant growth in industrial, automotive, and consumer applications."
According to Manoj Kodakkatery, Manager-Business Development, Omron Electronics & Mechanical Components Division, on current market drivers for MEMS devices, he said that, "The market is being propelled owing to many notable factors such as the growth in the consumer electronics and medical devices manufacturing segment fuelled by the economic growth, the rising need for energy efficient devices, rise in the disposable incomes causing a surge in the demand for hi-tech appliances delivering more comfort and convenience, the ever-expanding trend of miniaturization of sensors, etc. Also, the devices make an essential constituent of IoT and AI enabled applications. And so, the advent of Industry 4.0 in the industrial automation segment is another key driver for the growth in the MEMS devices market."
Answering the market drivers for MEMS devices Katsuhiko Hiyoshi, Senior Manager, Product Promotion Sec.2, Planning and Promotion Dep., Murata said, "AD/ADAS in automotive are the primary MEMS device drivers. MEMS manufactures are focusing on developing six DoF MEMS in one package. Especially for AD in dead-reckoning (without GNSS), OEM is requesting 100 times or more accurate MEMS sensor."
Areas of application that is fuelling the need for MEMS devices in 2019
On the areas of application fuelling the need for more advanced MEMS devices in 2019, Vishal Goyal clarified that, "the Sensors are shaping business and lifestyles worldwide. These devices help to detect any change in electrical, physical, or any other quantities, by producing an output which indicates the change. The output is usually furnished in the form of an electrical or optical signal. The proliferation in the use of sensors within Indian market has encouraged both vendors and users to invest significantly towards the growth of this market."
On more advanced MEMS Devices Vishal Goyal stated that, "While we continue to see strong demand from Smartphone and personal devices, we see strong demand in Industrial applications for predictive maintenance and smart machines. We also see strong need of sensors in Smart applications such as Telematics, E-call, Theft detection etc."
He said that, "Sensors can offer better results and more significant energy savings when they become a lot smarter – and ST is helping them move in that direction. One example is an inertial sensor that includes a Machine Learning Processor (MLP) and a Finite State Machine (FSM). A revolutionary aspect of this sensor is that it has a Machine Learning Processor baked into the sensor itself with up to eight configurable decision trees or 'Machine Learning Core'."
Goyal further explains that, "Instead of using a host microcontroller (MCU) to run an algorithm and draw conclusions from the available data, which demands a lot of energy, the Machine Learning Core in the sensor can run an inductive algorithm at a fraction of the power consumption. As a result, the system can recognize specific activities, carry positions, or count steps, by simply observing the users' movements and inferring from pre-defined patterns. https://blog.st.com/lsm6dsox-fsm-mlp-sensor/".
On the application that are fuelling the need for more advanced MEMS devices in 2019, Manoj Kodakkatery said that, "MEMS devices play a very important role in 'Sensing' which is the starting point of data collection and analysis. This in turn forms the bedrock of creating an automation-enabled infrastructure delivering smart and efficient results. Some of the applications where they have been widely used are:  
Smart Buildings

–

 to make them intelligent entities by enabling them to control varied environmental conditions like temperature, humidity, TVOC, light, UV, sound in order to deliver efficiency and comfort. They also help in averting and managing secondary damages caused by disasters by playing a key role in strengthening safety functions like smoke, fire and even earthquake detection.

Medical segment

– this mainly includes facility management in terms of remote patient monitoring, clean room monitoring, automated old age care, etc.

Agriculture segment

– in order to make farming techniques smarter and have a better control on the productivity by improving soil & moisture conditions, humidity sensing, remote monitoring of fertility, etc.

Robotics

– This again falls into the category of infrastructure and facility management in the form of automated cleaning, personal assistance, geriatric care, etc."
"AD/ADAS is the areas of application that is fuelling the need for more advanced MEMS devices in 2019. Very advanced MEMS devices are requested by OEM, especially for offset temperature dependency (100 times or more accurate)," said Katsuhiko Hiyoshi,  Senior Manager, Murata.
MEMS timing solutions
On being asked MEMS as timing devices Manoj Kodakkatery said, "Basically MEMS are not timing devices. Using MEMS, a variety of devices can be manufactured. Omron, mainly, uses MEMS technology to manufacture a variety of sensors.  These devices play a very important role in bringing more accuracy to the whole sensing phenomenon.  Combination of systems (electrical & mechanical) lead to multiple parameter detection and correction delivering high accuracy sensing. Parameters which are difficult to detect in other ways can be detected using MEMS. For example, temperature monitoring from a distance without touching the object; detection of earthquake sans the unwanted vibrations; accurate flow detection by placing multiple sensing elements in different directions, etc."
Latest MEMS products
Listing the latest products Vishal Goyal said that, "ST continues to innovate new sensors and technology which are ultra-low power, low noise, more accurate and higher performance. Our new sensors are easy to design, implement and even calibrate."
"One such example is the inclinometer IIS3DHHC. The IIS3DHHC is an ultra-low noise, high-stability three-axis linear accelerometer. The sensing element is manufactured using a dedicated micromachining process developed by STMicroelectronics to produce inertial sensors and actuators on silicon wafers. The IC interface is produced using a CMOS process that allows a high level of integration to design a dedicated circuit which is trimmed to match the characteristics of the sensing element better. The IIS3DHHC is available in a high-performance (low-stress) ceramic cavity land grid array (CC LGA) package and can operate within a temperature range of -40 °C to +85 °C," said Vishal Goyal.
Listing yet another product Vishal Goyal Said that, "The LSM6DSOX iNEMO sensor contains a machine-learning core to classify motion data based on known patterns. Relieving this first stage of activity tracking from the main processor saves energy and accelerates motion-based apps such as fitness logging, wellness monitoring, personal navigation, and fall detection. The machine-learning core works in conjunction with the sensor's integrated finite-state machine logic to handle motion pattern recognition or vibration detection. Customers creating activity-tracking products with the LSM6DSOX can train the core for decision-tree based classification using Weka, an open-source PC-based application, to generate settings and limits from sample data such as acceleration, speed, and magnetic angle that characterize the types of movements to be detected. To know more visit https://blog.st.com/lsm6dsox-fsm-mlp-sensor/."
"The STMicroelectronics LPS22HH MEMS piezoelectric absolute pressure sensor is so accurate and stable that manufacturers can eliminate one-point calibration (OPC) after soldering to increase throughput and efficiency. With a pressure noise equivalent to 5cm, the LPS22HH enhances controls such as collision avoidance for drones or other unmanned vehicles. Its superior accuracy also enhances features of smartphones and sport watches, such as indoor navigation," Goyal Said.
Giving additional information he said that, "Temperature compensation is built in, relieving the load on the host microcontroller or application processor, helping to save energy and ensure smooth operation across the full temperature range. High stability over wide-ranging operating conditions also boosts the performance of devices such as gas meters, weather-station equipment and wearables."
Kodakkatery Listed the latest products as follows:
1."Omron Thermal Sensor:
IR based temperature detection; available in three variants: 1×1, 1×8 & 4×4. Has digital output and minimal noise.

Key Applications: Occupancy detection, new food entry detection in refrigerators and cold storages, management of rodents in warehouses, better management and upkeep of old age home and hospitals.
2. Omron Flow Sensor:
High accuracy mass/pressure/velocity flow sensing of air; comes with a detection range of 0.1L/m to 70L / m with digital/analog output.

Key Applications: Gas meters, detect clogged filters in HVAC systems and fuel cells.


3. Omron Pressure Sensor:

Compact, delivers high levels of accuracy with 15cm height difference; 50 to 110 kPa, digital output.

Key Applications: Drones, Smart watches and wearable. 
4. Omron Vibration Sensor:
Compact and delivers high levels of accuracy with digital output and an acceleration detection range of -2000 to +2000 gal.



Key Applications:

Meters, Earthquake detection, Disaster management, Elevators."
MEMS fabrication process
Murata has been using "Bulk micromachining" technology which needs some of unique equipment. In general, bulk MEMS has much better performance than Surface Micromachining which has been used in a lot of MEMS manufactures.