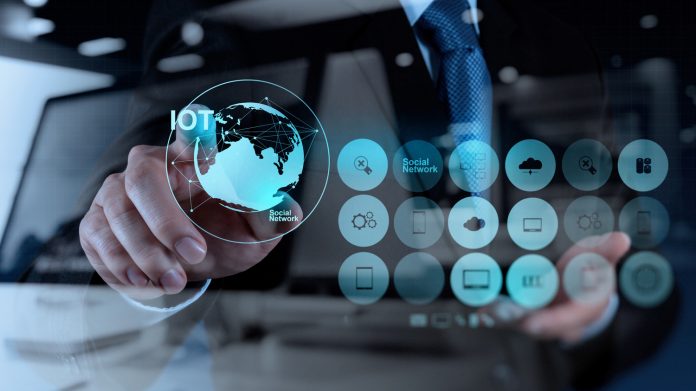 A Real-time Operating Systems (RTOS) is an OS that manages hardware resources, hosts applications, and processes data on real-time basis. RTOS defines the real-time task processing time, interrupt latency, and reliability of both hardware and applications, especially for low powered and memory constrained devices and networks. The key difference between RTOS and a general purpose OS lies within its high degree of reliability and consistency on timing between application's task acceptance and completion.
RTOS is a critical component to build comprehensive embedded systems for Internet of Things (IoT) solutions for both consumer and industrial IoT (IIoT). Embedded RTOS is a key consideration to build mission critical, reliable IIoT applications across various industry verticals including industrial equipment, automotive, healthcare, telecommunications, government solutions, and more.
This research provides an in-depth assessment of the RTOS embedded IoT system market including following:
Assessment of RTOS in IoT including hardware, software, and firmware
Analysis of embedded RTOS programs to support low power network connectivity
Evaluation of peripherals and tools to support processing of embedded systems in IoT
Assessment of applications and industry verticals including benefits of RTOS over traditional OS
Analysis of market segments and sub-segments with consideration towards emerging business models
Evaluation of leading RTOS vendors, platforms, and solutions including both open source and proprietary
Forecasts included with this report address Market Segments, Sub-Segments, Application Sectors, and Business Models covering:
Global and Regional RTOS Embedded IoT System market 2017 – 2022RTOS embedded connected IoT device shipment forecasts 2017 – 2022RTOS embedded component shipments by MCUs, MPUs, and MEMS 2017 – 2022Vendor market share of embedded RTOS software and RTOS embedded components All purchases of Mind Commerce reports include time with an expert analyst who will help you link key findings in the report to the business issues you're addressing. This needs to be used within three months of purchasing the report.
Report Benefits:
Understand RTOS in IoT tech and solutions
Embedded RTOS Revenue Forecasts 2017 – 2022
Embedded RTOS Installed Device Forecast 2017 – 2022
Understand the future of embedded RTOS in Internet of Things
Identify leading embedded RTOS companies to leverage and support IoT
Understand the impact of embedded RTOS on real-time IoT and sensor networks
Target Audience:
Internet of Things suppliersWireless device manufacturersTelephony infrastructure providersComputer and semiconductor companiesEmbedded hardware, software and OS providersMobile/wireless network operators and service providersNext generation application developers and content providers
Companies in Report:
Advantech
Altera
AMD
Amperex Technology Ltd. (ATL)
ARM
Atari
Atmel Corporation
Blackberry Ltd
Blue Energy Co. Ltd.
Broadcom Corporation
Contiki
Cypress
Emerson Network Power
ENEA
Express Logic, Inc.
FreeRTOS
Fujitsu
Google
Green Hills Software
Holtek
Huawei
IBM
Infineon Technologies
Intel
IXYS Corporation
Johnson Controls Inc.
Johnson Matthey
LG Chem
Linux
Lynx Software Technologies
Mentor Graphics
Micrium
Microchip Technology
Microsoft
Mitsubishi Electric
National Instruments
NEC
Nuvoton
NXP Semiconductors
OAR corporation
OpenWSN
Panasonic Corp.
RadiSys
Renesas
RIOT
SAFT
Samsung
Segger Microcontroller Systems
Sharp
SHHIC
Silicon Labs
Spansion
STMicroelectronics
Texas Instruments
TinyOS
Toshiba Corp
Unicoi Systems
Wind River
Xillinx
Read the full report: http://www.reportlinker.com/p04453648-summary/view-report.html
About Reportlinker ReportLinker is an award-winning market research solution. Reportlinker finds and organizes the latest industry data so you get all the market research you need – instantly, in one place.