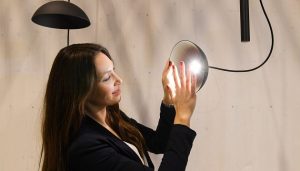 Light + Building is the world's leading event for the sector – and impressive demonstration of this was given yet again by the latest edition of the fair in Frankfurt am Main from 18 to 23 March 2018. A total of 2,714 exhibitors from 55 countries launched their latest products onto the world market. Altogether, more than 220,000 trade visitors from 177 countries made their way to the Fair to discover the latest products, solutions and trends showing their latest products and innovations for the lighting, electrical engineering, home and building automation and safety and security sectors on more than 260,000 square metres spread in 25 exhibition halls.
The level of internationality rose again in comparison with the previous edition of the fair: 70 percent of exhibitors and 52 percent of visitors came from abroad. The biggest visitor nations after Germany include China, Italy, the Netherlands,France, the United Kingdom, Switzerland and Belgium. Large increases in visitor numbers were registered from countries such as the Russian Federation, India, Finland, Korea and Ukraine.
Intersec Forum 2018:A highly successful Intersec Forum 2018 brings together 650 experts from the security and building-services technology sectors. Around 240,000 visitors thrilled by Luminale in Frankfurt and Offenbach. Held concurrently with Light + Building, this year's Luminale, Biennale for Lighting Art and Urban Design, was characterised by a new concept with 149 projects, light installations, performances and discussions in five categories – art, community, study, solutions and better city – on the programme. 
Cyber experts and surveillance specialists on connectivity: The contributions by and discussions with top speakers covered the complete spectrum of technological networking in tomorrow's buildings: from questions of standardization, via specific solutions for the open integration of IP-based systems and the internet of things on technology platforms; from anticipating new security issues in buildings and the urban environment to a look into the future of sensory access management models and the semantic web.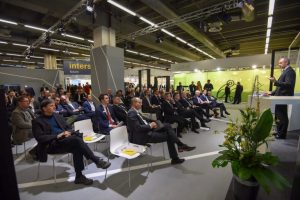 Light + Building 2018 continues to grow with more exhibitors and exhibition space:
At the world's biggest trade fair for lighting and building services technology, the industry presents intelligent and inter-connected solutions, future-oriented design trends that not only increase a building's economic efficiency and level of convenience but also satisfy the need for safety and security. And, as a fair of innovations,Light + Building brings together all power-controlled building-services systems and promotes integrated building planning with a spectrum of products – from the smart home to the smart building – that is unrivaled both horizontally and vertically. One of the main themes in 2018 is security technology.
In addition to the broad spectrum of products being shown by the exhibitors, Light + Building is also distinguished by a multi-faceted complementary programme that, for the first time, is split into four categories – Emotion, Skills, Career and Selection – offering at heme-specific range of events for all trade visitors – from special shows,via expert lectures, to trend presentations. This year's Luminale – Biennale for Light Art and Urban Design – is distinguished by a new concept. There are no less than 149 projects in five categories: art, solutions, community, study and better city on the programmed.
The next Light + Building will be held in Frankfurt am Main from 8 to 13 March 2020.