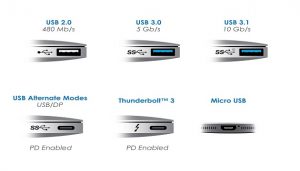 Keysight Technologies, Inc. announced that they have partnered with Granite River Labs (GRL) to offer validation of next-generation USB 3.1 designs. Keysight's USB and Type-C solution set includes software, instruments and fixtures and is ready for complete testing of the standards converging on this universal interface. GRL, a test center for many high-speed standards, has deep expertise in a wide range of technologies and offers official certification testing, pre-compliance and debugging support. This includes USB, DisplayPort, PCI Express, DDR, SD Card/UHS-II, SATA, HDMI, MIPI and 10G/100G Ethernet.
Highlights:
Solutions include software, instruments and fixtures
Used for certification testing, pre-compliance, and debugging support
Builds on long-term business collaboration
 "This announcement reinforces Keysight's and GRL's long-term business collaboration on compliance validation solutions for USB 3.x, among others," said Sudhir Tangri, president and general manager of Keysight, India. "The partnership provides more evidence of Keysight's ability to offer the most comprehensive and advanced test and measurement solutions."
 "It is critical for GRL to use, accurate test and measurement equipment that offers excellent hardware and software upgradability," said Rajaraman Venkatachalam, GRL India technical director. "Keysight's USB test solutions, featuring powerful test capabilities, ease of use, high integration, and flexible bandwidth upgrades, are an excellent choice for our certification testing demands."
 "It's been outstanding to work with GRL to enable high-speed digital interface standards such as USB," said Sandeep Kapoor, Keysight India marketing manager. "We are confident that Keysight's complete testing solution will help all USB customers meet quality and time-to-market product development requirements."
The USB Implementer's Forum (USB-IF) has developed the USB Type-C technology and connector to enable smaller product designs, enhance usability by providing reversible plug orientation and direction, and establish a powerful delivery and charging infrastructure. Other serial standards, including USB, Thunderbolt, DisplayPort and MHL, have announced support for the USB-C connector.
 In today's increasingly complex electronics field, it is important for test houses and designers have the right tools to test electronic designs and ensure they comply with industry standards. From design to validation, Keysight's complete USB test solution helps engineers quickly move from debug to characterization to compliance to do.
  More information is available at www.keysight.com and  www.graniteriverlabs.com.