5G wireless technology is meant to deliver higher multi-Gbps peak data speeds, ultra-low latency, more reliability, massive network capacity, increased availability, and a more uniform user experience to more users. Higher performance and improved efficiency empower new user experiences and connect new industries.
5G has been deployed in 50+ countries and counting. It is a much faster rollout and adoption compared with 4G. Consumers are very excited about the high speeds and low latencies.
The Indian government has circulated the spectrum for six months to telcos to carry out trials. This was done with the intention to cushion the country's telcos to prepare their networks for 5G and develop India-specific 5G use cases.
However, even as the Indian service providers, including the giants like Reliance Jio, Bharti Airtel and Vodafone Idea, have conducted 5G trials across the country, the launch of 5G itself is at least a year away, if not more.
As per media reports, Bharti Airtel and Vodafone Idea are trailing the 5G Non-Standalone (NSA) version, while Reliance Jio is testing the 5G Standalone (SA). Airtel has also conducted a 5G trial in 1800 Mhz frequency band in India. It has also tied up with Tata Consultancy Services (TCS) to indigenously develop a 5G solution.
The covid-19 pandemic has kicked the whole world at least 2-3 years behind the scheduled timeframe to meet their work commitments, and India is not an exception.
To understand better the 5G rollout in India and the infrastructure that is required for the deployment, ELE Times Correspondent had an insightful conversation with TS Shankar, Regional Sales Manager-India at Analog Devices and George Lu, Marketing Director-Wireless at Analog Devices. Excerpts: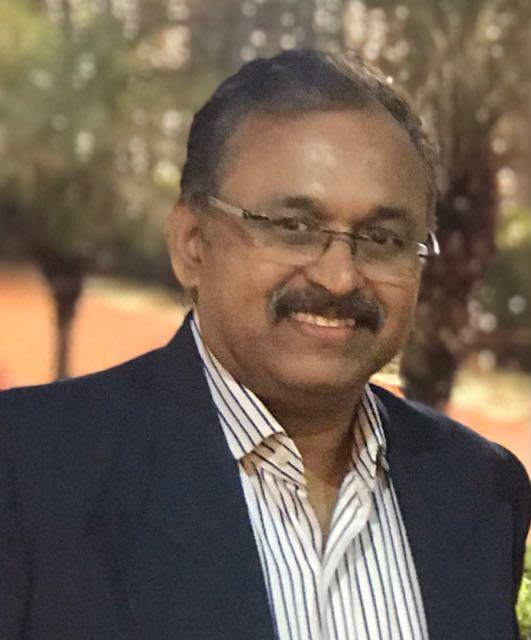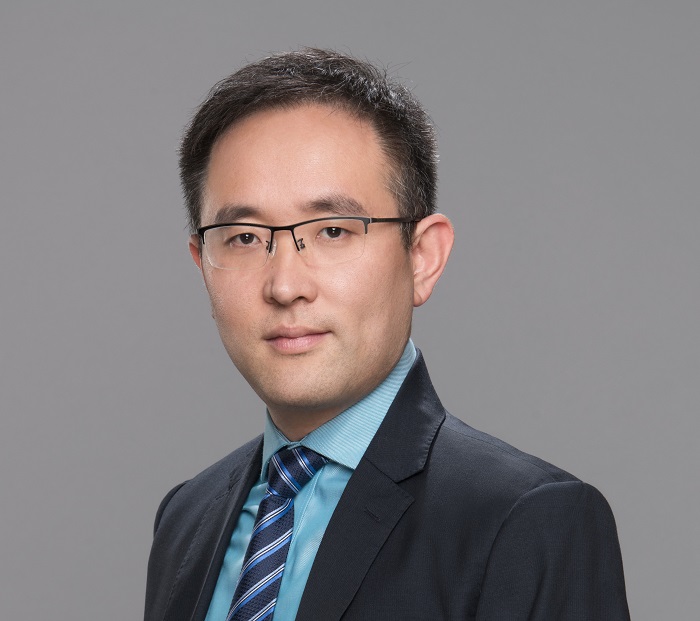 ELE Times: The House Panel on IT commented that India still lacks the resources for rolling out 5G services. Please comment on the infrastructure we still need for the technology, the cause of the delay and the steps to overcome it.
TS Shankar: It seems that 5G adoption in India is yet to come; but the rumour mills keep swirling around with possible dates. While the field trials in India started some time ago, 5G is commercially available in over 50 countries. There are valuable lessons that Indian operators can take from their foreign counterparts' successes and failures and try to avoid the same mistakes.
Unlike 4G, where use cases follow the technology's rollout, in the case of 5G, the use cases precede its deployment. Therefore, 5G network should be leveraged to deliver faster speed and an enhanced experience that is required by specific use cases.
For the real power of 5G technology to be unleashed, it should have ubiquitous coverage in India and not be restricted to only urban centres.
With the advent of 5G, edge data centres will become a common practice, requiring a higher level of collaboration between operators and CDNs (Content Delivery Networks). Apps will need to partner with both operators and CDNs to deliver content smoothly. Further, regulators will need to ensure that policies are in place to avoid approval delays from the government. When everyone cooperates, digital inequality will end.
The success of 5G depends on choosing the right architecture and deployment strategies for spectrum considerations. Continuous testing is recommended during deployment to ensure a robust distribution network. This test should go beyond ensuring quality and service as was the case with its predecessors, and focus on improved user experience across networks, apps and devices. Operators would benefit from adopting experience-focused testing in their deployment strategy to gain insights on how the technology will perform when its commercial deployment is rolled out. This level of preparedness will allow them to fix issues in time and deliver a customer-focused network.
Though 5G is still in the testing phase in India, stakeholders and consumers alike are eagerly awaiting the rollout of this transformational technology.
ELE Times:  How efficient is 5G technology for India and the world?
TS Shankar: India no longer seems to be adopting a 'wait-and-watch' approach and has escalated its efforts towards 5G commercial deployment, playing catch-up with other geographies. Currently, the focus is on understanding industry-specific needs, partnership building, R&D investments and network trials.
India is the second largest telecom market in the world. The total number of Internet subscribers increased from 757.61 million in January 2021 to 765.09 million in February 2021. Of this subscriber base, the country has 22.26 million wired Internet subscribers and 742.84 million wireless Internet subscribers.
The pandemic has changed the way people everywhere live, shop, do business, socialise, and even litigate. We are getting accustomed to virtual court hearings, online shopping, education, and doctor consultations. Since users are swiftly adopting ITeS (Information Technology Enabled Services), they need faster data speed. In such a situation, the demand for 5G will inevitably increase.
5G is a transformational technology as it will impact global societies with faster speeds, lower latency, and greater capacity.
5G technology is a game-changer as it is likely to change the way people live and communicate.  Due to its transformative capabilities, sheer diversity of potential applications and use cases (like AI), 5G will redefine the way we work across verticals and industries, including logistics, agriculture, education, entertainment, manufacturing and industrial automation, among others.
Within the ambit of the country's technological innovations, 5G will further strengthen the Digital India, Smart City and Smart Village concepts for India. Further, on the back of 'Make in India' and 'Startup India' initiatives, the country is optimistic about being recognised as a dynamically engaged global player in the design, development and manufacturing of 5G-based technology and products.
Various use cases are emerging for 5G. It will have applications in Smart cities for automotive security, infrastructure, VR and entertainment.  The technology will replace the existing wiring for home Internet service by providing a wireless modem alternative.
5G networks will offer significant social and economic benefits to India. Experts opine that 5G technology will contribute $450 billion to the Indian economy by 2040. The MSME sector is likely to benefit from the adoption of 5G technology considering the government's ambitious 'Make in India' campaign that will establish India as a global manufacturing hub.
5G-enabled private networks are another important area of growth. The privatised network will improve the operational efficiency of examples such as manufacturing units, educational institutions, hospitals and other secure network critical areas. Considering the current securities challenges, the government may consider a private 5G network to implement secure communications.
The global pandemic situation has increased demand on high-bandwidth networks for access to on-demand content and in-home experiences.
ELE Times:  What are your thoughts on 5G revolutionising electronics? 
TS Shankar: Precise high-performance and test equipments are critical to deploying today's 5G network infrastructure. As 5G deployments increase, enhanced power densities will be needed as more base stations are being installed. New frequencies may also cause power efficiency problems. This is driving the market demand for electronic players to find innovative solutions to reduce power consumption while delivering high performance.
Advanced electronics players could ride the 5G wave if they pursue viable B2B opportunities. For example, they can create use cases that include smart glasses and high-bandwidth mobile-streaming consoles.
Suitable 5G chips are already available for B2C and could serve as the basis for new B2B applications, such as HD video transmission for security cameras and AR /VR technologies. To pilot such use cases in B2B settings and establish new sales channels, advanced electronics companies must identify potential partners such as distributors, software companies, and machinery and industrial automation players.
In the medium-to-long term, such players should focus on creating chipsets and modules tailored to specific applications, such as mission-critical use cases requiring URLLC (Ultra-Reliable Low-Latency Communication). Other promising use cases include collaborative robots, remote-controlled machinery, and AGVs (Automated Guided Vehicles).
Component suppliers and IoT module providers should focus on developing the next generation of 5G LPWA (Low-Power Wide-Area) chipsets to reduce energy consumption and increase the bandwidth for devices and modules, as it advances mMTC (Massive Machine Type Communications) use cases.
Given the complexity of 5G applications, manufacturers may need suitable partners to develop their own solutions and optimise ROI. OEMs are working with chip manufactures for developing low power, highly efficient 5G capable solutions for specific applications such as automotive and Machine IoT, among others.
ELE Times: Sensors, Artificial Intelligence, Robotics, and Machine Learning have shown phenomenal importance in the post-COVID-19 era. Will integrating these technologies into 5G be a pragmatic strategy? 
TS Shankar: Yes, this approach will fuel the worldwide adoption of 5G technology. The technology is also being viewed as a catalyst for accelerating 'Digital India' to a new phase of transformation from IoT and autonomous vehicles to robotics.
ELE Times:  What are some of the key contributions, research and technologies offered by Analog Devices to promote 5G in the world?
TS Shankar: We have not only contributed to the advancement of communications for 2G, 3G, and 4G but are also enabling every major field test of 5G to help build one of the world's first 5G networks. For more than 50 years, we have been planning, designing, and manufacturing the core technologies that make today's 5G network infrastructure possible. This has also resulted in the development and launch of the world's first 5G network in South Korea, not to mention the dozens of 5G networks using millions pieces of ADI RF and power products.
From sub-6 GHz to millimetre wave, Analog Devices' broad portfolio of technology and capabilities supports customers and network infrastructures around the world. With industry-leading domain expertise, ADI's RadioVerse RF Transceiver products integrate high-performance Radio, algorithms and software technology, providing superior high Radio performance to our customers and greatly simplify their Radio Unit design challenges. It also saves lots of system power, external components and makes a platform design possible by covering the different product and frequency band needs. With this unique value, ADI's RF Transceiver has a leading market share in all kinds of global 5G Radio systems, including Massive MIMO, Macro Base Station and Small Cells.
Now Open RAN is clearly one big trend in the industry that enables mobile operators to build a robust multi-vendor network that can save Capex (Capital Expenditure) and Opex (Operational Expenditure) as it offers better security and has got traction in India too.  ADI recently acquired the wireless asset from Comcores ApS'.   This newly acquired technology enables us to expand our capability to Low PHY and ORAN interfaces to help our customers build a complete Radio Unit much easier.
India is the second-largest telecom market in the world, witnessing the rapid growth of indigenous design houses, manufacturers and system integrators.  We believe that the policy support from the government's 'Made in India' initiative will facilitate the 5G industry in India to flourish in the coming years. It won't be too long before more Indian telecom players emerge and join the fray. ADI is committed to working with our Indian partners to fuel their success stories.
Mayank Vashisht | Sub Editor | ELE Times