zunpulse was created to expand the energy product portfolio of ZunRoof to solve the electricity consumption needs of our customers. Smart products not only help homes save electricity but also control all aspects of life using just their smartphones.
The future of living is about making our surroundings better using technology. With the digitization of the world, customers want to do more with technology. Customers are looking for comfort, convenience and security, all of which zunpulse provides with a single app, to provide it all with a hyper-personalized experience.
Our ELE Times correspondent and Sub Editor Sheeba Chauhan took this opportunity to interact with Pranesh Chaudhary, Founder & CEO, zunpulse. It was such a candid conversation, read below in detail
Excerpt:
ELE Times: What is the planning behind fulfilling your base aim of bridging the gap between the electricity supply and consumption gap in India?
Pranesh Chaudhary, Founder & CEO, zunpulse: zunpulse stands on the mission to deliver smarter choices to all electricity needs in every home by providing sense and control of all electrical appliances on their phones. We enable users to monitor and control all their electrical appliances and usage patterns. We are solving energy issues by using a renewable source of energy but that is not enough if people waste the same clean energy with outdated tech and appliances. So, we are helping Indian homes automate and utilize energy efficiently through in-house developed IoT-enabled hardware and accompanying apps.
This IoT and AI-enabled product range include products across three categories – automated lighting, security, and control. These devices are plug and play and do not require structural changes for wiring- they include smart plugs, smart lights, smart remotes, smart doorbells, smart cameras among others. All of these devices can be accessed remotely with the help of a single mobile phone app. For instance, a homeowner could check in case they forgot to turn off the geyser while leaving for a staycation and turn it off from their smartphone thus utilizing IoT technology to efficiently use electricity without wastage.
ELE Times: Please let us know, how zunpulse is different from others of its competitors in the market?
Pranesh Chaudhary, Founder & CEO, zunpulse: We are living in a world that has significantly transformed by the palpable presence of smartphones. First off, zunpulse as an IoT home tech company ensures that people smartify not just one or two products but their entire homes. At present, zunpulse is the only brand to provide end-to-end home automation on a single, Made-In-India mobile application – The zunpulse app.
 The available range of smart products would entail end-to-end home automation to provide a truly smart experience to all homeowners. This dynamic combination of IoT and AI-enabled product range is spread across three categories – automated lighting, security, and control. These smart homes will equip the homeowners with multiple layers of security and control along with a promise of a healthier lifestyle.
ELE Times: What are the future megatrends that you look up to in 2022?
Pranesh Chaudhary, Founder & CEO, zunpulse: The expansion of smart home automation technology across the globe has always been exciting. Although, in the post-pandemic world, we expect customers to turn massively towards smart devices that are going to make their lives easier and extraordinarily comforting. I think in the next few years there will be more focus on the security aspect of smart homes. With the widespread access to Wi-Fi, customers would see the growth in advanced security systems, smart cameras, and more. Given the current demand, we can expect to witness a fair growth in smartifying home appliances as well.
ELE Times: How is zunpulse using the Internet of things and artificial intelligence differently to deliver smart devices?
Pranesh Chaudhary, Founder & CEO, zunpulse:  Among many things, one of the best advantages of the Internet of things and artificial intelligence is that it can be used to empower customers by introducing them to the power of technology. zunpulse is committed to doing exactly that. Customers at zunpulse get to browse through three major categories- automated lighting, security, and control to make their existing home smarter. We have ensured homeowners can smartify their entire home through the wide range of products available at zunpulse. The differentiating factor is the comfort and convenience that the customers are experiencing by controlling all their electrical appliances via a single mobile application. The insights from current data sets are being translated into excellent new product features that will be made live for our users really soon.
ELE Times: What is the future of IoT Platforms and how safe it could be taken for personal uses?
Pranesh Chaudhary, Founder & CEO, zunpulse:  Customers from all walks of life are embracing the idea of making their homes smarter. Everyone wants to control their homes with the click of a button. Smart home automation is a booming industry as it renders comfort to the customers. As per data, the global smart home market is likely to touch USD 137.9 billion by 2026. In another report, it's been said the number of IoT devices is expected to rise to 10 billion by the year 2025. Now, that's a big number which means more and more customers are acquainting themselves with IoT-based technology.
It's also true that safety is a big concern for people who associate themselves with IoT-based technology. However, the interaction between humans and IoT-based technology can be made safer with robust data protection techniques. Given that customers are heavily dependent on the zunpulse app to make their homes smarter, we make sure that the data of our customers are safe and well protected.
ELE Times: IoT being an integral part of smart homes, what according to you is lacking in transforming every home into a smart one?
Pranesh Chaudhary, Founder & CEO, zunpulse:  There are two major roadblocks for smart homes. One of them is Wi-Fi penetration. In India, the Wi-Fi uptake is low across Indian households which slashes the possibility of IoT penetration in such homes. The second roadblock is awareness level. Indian households have not yet tried to visualize and are far from implementing a utopian smart home, especially because it is a relatively new concept that is evolving exponentially over a short period of time. However, with the IoT industry taking up the shape and with significant value propositions on the rise, we are seeing a synonymous rise in awareness level.
Contributing Author: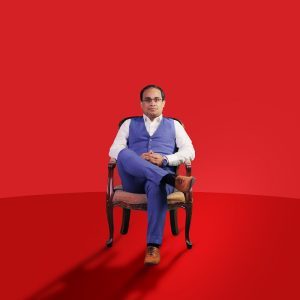 Sheeba Chauhan | Sub Editor | ELE Times