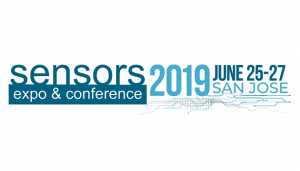 Rutronik Inc., a leading global broad-line stocking distributor with a comprehensive portfolio of products and technology solutions for IoT and embedded systems, is exhibiting at the 2019 Sensors Expo & Conference, in San Jose, California.
Rutronik's primary focus area at the 2019 Sensors Expo will be solutions for intelligent Internet of Things (IoT) applications. As part of its SMART initiative, Rutronik will be showcasing the latest technological developments around sensors and security, Bluetooth, smart homes, predictive maintenance, narrowband IoT, and asset tracking. With proof-of-concept designs from the SMART initiative's products, Rutronik will highlight complete solutions for smart IoT applications.
"The Sensors Expo is the industry's premier event dedicated to new sensor trends, products, and solutions in North America," said Sean Sisson, vice president North America and Latin America at Rutronik, Inc. "We look forward to showcasing our unrivaled portfolio of sensor products and technologies, as well as introducing attendees to our extensive warehouse stock and qualified technical support engineers, who are able to deliver to our customers a combination of reliable component supplies with high-quality service that no other distributor can provide."
As part of the Sensor's Expo conference program, Rutronik Key Account Manager, Jamie Fidler, will give a presentation entitled "IoT & Sensors," providing a brief overview of the critical role sensors will play in the IoT signal chain.
Additional exhibition highlights include demonstrations, such as:
Sensirion environmental sensors, including the SPS30 Series carbon dioxide sensor, SCD30 Series particulate matter sensor, and SGP30 temperature/humidity sensor
Programmable and non-programmable linear and rotational Hall effect sensors from Micronas Devices
 Other exhibits include:
Ultralow-power, short-range solutions from EnOcean, Fujitsu, Garmin, and InsightSiP
Smart-home burglar detection from Bosch, and EnOcean
Low-power, wide-area network solutions from InsightSiP
For more information, visit: www.rutronik.com