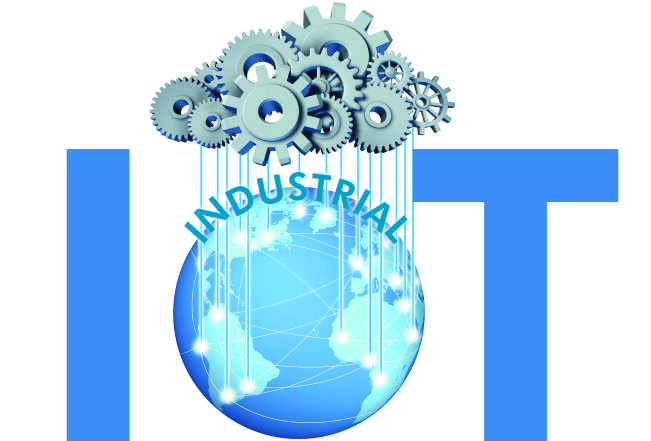 INTRODUCTION
IO-link is a relatively new standard for industrial sensors that is showing a phenomenal growth trajectory. From about 250,000 installed IO-Link sensors in 2009, it is now estimated that over 3M IO-Link sensors are now deployed (estimate in 2015).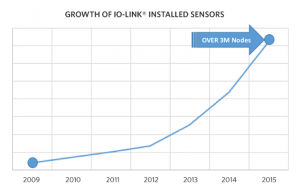 One reason that this standard is enjoying rapid adoption in factories in Europe first and increasingly around the world is that connected, smart sensors underpin the industrial IoT that is beginning to be deployed in factories.
DEFINING INDUSTRIAL IoT
Industrial IoT is the Internet of Things within an assembly line, factory, oil field, even in a jet engine or any such industrial environment to help us better run that particular process.
While one day we may all want connected toasters and refrigerators (for a yet to be determined reason); it is clear that connected factory/process automation systems can quickly deliver significant benefits. Understanding and measuring the heat profile of actuator or the vibration over time of a motor allows us to wring out significant operational efficiencies from the assembly line. Over time, a connected, digital factory can also exploit new business models and adapt production to market needs in real time.
Industrial IoT is an attempt to connect up all the pertinent data from a process or from an assembly line to be able to make intelligent decisions – such as predicative maintenance, running at optimum efficiency, better production scheduling, improving production mix, etc. As we start connecting up data from the myriad of different sensors across the production line, ever- improving software and algorithms promise to give us more insight and understanding of our production flows.
One way to visualize Industrial IoT is in terms of a stacked pyramid, as shown below. At the very bottom are sensor data – which must be detailed, actionable, as well as useful for analysis. The glue for industrial IoT is data, or more specifically smart sensor data. This means more than just ON/OFF signals. Let's illustrate that with a few examples. It is not enough to detect proximity – we need to know how close the product gets to the motor. It is not enough to detect a light curtain breach, as we need to know which quadrant the breach seems to be happening in. In short, we need the sensor to transmit complex data and not just an ON/OFF signal. This is where the new IO-Link protocol for transmitting sensor date comes in.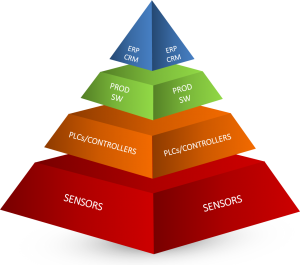 WHAT IS IO-LINK
This is how the IO-Link Association defines this standard "IO-Link is the first standardized IO technology worldwide (IEC 61131-9) for the communication with sensors and also actuators. The powerful point-to-point communication is based on the long established 3-wire sensor and actuator connection without additional requirements regarding the cable material. So, IO-Link is no fieldbus but the further development of the existing, tried-and-tested connection technology for sensors and actuators."1
The key thing to note here is that this is an open standard and is based on the legacy 3-wire sensor connector that everyone is used to. Over this cable the protocol supports communications at data rates up to 230kbit/s.
The connection between an IO-Link Master and slave is via a maximum 20ft long 3-pin cable.