Standing in for his ailing comrade Arun Jaitley, Piyush Goyal presented an Interim Budget for 2019 in the Parliament today. Given that this was to be the last budget to be presented by the current NDA government before the country goes to elections, Goyal made it a point to utilise the opportunity to the fullest. There were a number of key measures announced for the upliftment of India's farmers and marginalised workers, along with a very welcome tax relaxation to India's middle class.
Along with that, there were a number of major announcements made with respect to the emerging technologies that would help digitise not only India's cities, but also its villages. Expectedly, the Interim Budget was warmly received by India's tech community. ELE Times brings to you some of the reactions from industry professionals to the Interim Budget:
"This is certainly a budget with full of long term vision and the government is undoubtedly poised towards building India into a stronger economy which is modern and technology-driven. Digitization and automation has clearly become the new mantra of the government- the 10 dimensions for Vision 2030 reinforces the importance of technology in transforming India. Additionally, the step to create a portal on artificial intelligence will help the common man to understand the importance of AI. Data is the backbone of AI. Currently, there is a lack of structured data availability in India. Having said that, this doesn't look infeasible at all and timing couldn't be better than this to launch a nationwide AI center. UIDAI, NPCI and GST council has laid the foundation of the most important piece of the puzzle – getting the identity, demographic, financial and skills data recorded in a structured manner. An AI council can now start laying some ground rules and create a regulated and open platform for anyone to innovate and create value for India," said Varun Rathi, COO and Co-Founder, Happay.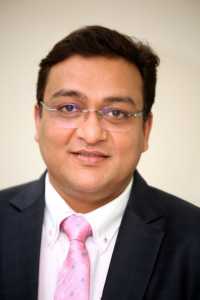 "With the Interim Budget 2019-20, Government has announced to strengthen the Sagarmala Project which is a positive step towards transforming the nation through port modernization. The emphasis on port development will give a further impetus to PM Modi's vision of Ease of Doing business in India. As per the World Bank report 2019 on Ease of Doing Business, India has taken a huge leap of 23 ranks from 100 in 2017-18 to 77 in 2018-19 indicating it is continuing its steady shift towards global standards. We welcome government's push for 'Trading across borders' which shows an impressive improvement from 146 rank last year to 80th rank this year. Upgradation of port infrastructure, improvement of processes, and digitization of document submission has not only reduced Export/Import cargo handling time at ports but has significantly contributed towards improving the trading across border parameter and India's impressive growth in the World Bank's report," said Piyush Sinha, Deputy Managing Director, NEC Technologies.
"We hope that the government's focus on development of port infrastructure and capacity enhancement, improvement in last mile connectivity and development of multi-modal hubs to promote EXIM while reducing logistics cost and time will prove beneficial for the Indian economy in the long run thereby making India a global power house. We believe that initiatives like installation of Radio Frequency Identification (RFID) system at Major Ports to enhance security and remove bottlenecks for seamless movement of traffic across Port gates; DMICDC's Logistics Databank system (LDB) deployment for tracking & tracing movement of EXIM container in the Major Ports thereby enabling the consigners and consignees to track the movement of the containers from LDB portal and Direct Port Delivery (DPD) and Direct Port Entry (DPE) enabling direct movement of containers from factories / port without intermediate handling requirement, thus saving cost & time will help in fulfilling government's vision of Ease of Doing Business in India," he added.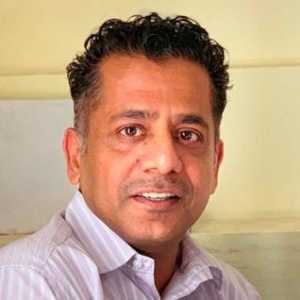 Anant Raghute, MD, Innowave IT Infrastructures commented, "India's economic growth is pegged at   7.2% to 7.5% in 2019 and 2020.  As per the Interim budget announcement today, India is aiming to become a $10 Tn economy in the next 8 years & $5 Tn economy in the next 5 Years. We welcome the decision to make 1 lakh villages digital in the next 5 years. This combined with Jan Dhan, Aadhaar mobile, and direct benefit transfer will be game changers for realizing the benefit of technology in delivering better governance. Potential rolling out of NTP 2018 will further enhance telecom operated citizen services. Emerging technologies such as AI, block chain, GIS enabled services, LIDAR will facilitate connectivity. While physical infrastructure is key, integration of technology for practical use can only be facilitated through central policy initiatives with parallel initiatives from state governments."
"The one thing that stood out in the Budget is the putting up of the Vision 2030. While there are no details available as yet in terms of the implementation of this vision the fact that the government is thinking long term is well appreciated. The focus on the Digitisation will go a long way in improving the social and economic fabric of the country – be it creation of jobs, uplifting the lower end of the society reducing the income gap and many more. The announcing of the 5 Lakh Digital Villages is really welcome. It will go a long way to leverage the benefits of technology right up to the grass root level. Especially in a country like India which has always been challenged from a penetration of technology this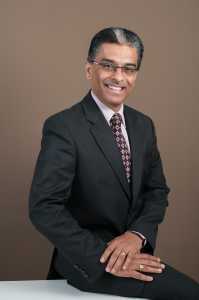 will be a big boost," said Prashanth G J, CEO at TechnoBind.
Sudhindra Holla, Sales Director, Axis Communications India & SAARC, said, "The Budget 2019 depicts the milestone set towards the rise in GDP growth in last five years. It brings us one step closer towards the economic growth as part of the five years plan with key focus on infrastructure development allocating budgets for Roads, Ports, Transport and Infrastructure. We welcome the government's focus on the construction and development of railways, airports, highways by announcing 100 more operational airports and doubling the passenger traffic."
"Also applaud the continued focus and investments towards Rail infrastructure helping Indian Railways attain highest safety recognition last year. This impetus is not only around Make in India but increasing speed, service and citizen safety with the upcoming Vande Bharat Express train announcement."
"The government's huge investment in highly advanced technological sectors like Geospatial and Defense, envisioning India becoming a launch pad for satellites as part of Vision 2030, reaffirms the Digital India vision holistically. Proposal towards raising the budget to Rs 3 lakh crore is a welcome move for protecting our soldiers at the borders who are the pride and honour of the nation. India is now definitely at the cusp of digital transformation and this infrastructural growth will augment its positioning globally."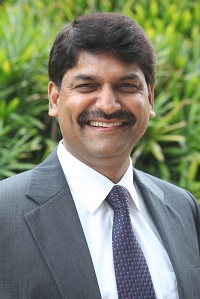 "The Government, in its Budget 2019 today has articulated a compelling vision for India, both for the medium and long term. It has provided direction, and a finite and ambitious goal for India, of becoming a USD 10 trillion economy by 2030. I look forward to the details and to the Government marking progress against it. For the short term, this is a budget that has something for everyone, but more particularly the middle class, the agricultural community and marginalized sections of society. The sense of inclusion, financial as well as welfare is welcome and much needed to build the force for a stronger nation that can march towards what I call Vision 2030," said Anil Valluri, President, India & SAARC Operations, NetApp.
Sanjay Motwani, Vice President, Raritan-Asia Pacific said, "We welcome the government budget announcement of creating 1 lakh digital villages by next 5 years which will further increase the usage of data exponentially. As announced, data consumption has already grown 50 times in last 5 years and has made data centers critical for seamless data experience. Also government of India vision of digital economy 2030 for digitisation of government processes and private transactions will require huge capacities expansion by all stakeholders going forward in data centers .including private and public sectors. Going forward India needs to invest substantially in building data centers both hybrid and distributed especially to achieve its vision of smart cities and digital India which will also aid India's Make in India policy.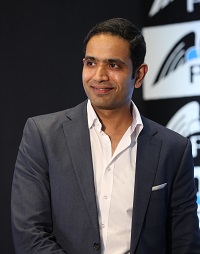 Suman Reddy Eadunuri, MD, Pegasystems India said, "The government has given fair impetus to the technology sector, and indicates its commitment to use technology as a platform to build a Digital India that reaches every citizen, by transforming 1 lakh villages into Digital Villages."
"Focusing on AI in two consecutive budgets, the announcement of a national centre for AI supported by Centres of Excellence in 9 priority areas conveys how important this key technology is for the government, as the country aims to become a $5 trillion economy in the next 5 years. This furthers the announcements in AI investments and institutions made in 2018 which expands the scope of research and collaboration. However, the industry is looking to understand how these institutions are creating a favourable environment to foster entrepreneurship or AI research, and how the investment is creating on-ground impact, helping enterprises and deep-tech start-ups to create market value. The national AI portal is a good move to facilitate the vision of Minimum Government, Maximum Governance as part of Vision 2030, being a catalyst for emerging technologies, and a platform to unite the efforts of a massive institution like the central government," he added.
"The idea of launching a program on Artificial Intelligence has got far reaching consequences in the fields of Agriculture, Health care, Education, Banking & Economy and Homeland security & Military that are very critical for growth of the nation. India can take full advantage of rapidly advancing AI & machine learning fields and availability of AI Architects in India to take its digital initiatives far beyond the imagination. It will take the envelope to the next level in continuation with the rolling out of smart cities and currently undertaken programs to implement blockchain by some state governments," said Kapil Sharma, Chief Sales Officer, Collabera.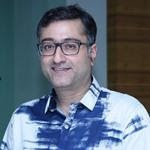 Rajarshi Bhattacharyya, Country Head, SUSE said, "We see the interim budget addresses 3Ps i.e., People, Progress and Propensity of the country. When the government has a long-term vision that supports tech-related initiatives such as Make In India, Digital India, these are going to help improve the social and economic fabric of the country – whether it is job creation, bridging the digital divide, uplifting the lower class, reducing taxes for middle class and much more. The aim of converting one lakh villages into digital villages, having a national program on artificial intelligence and even making India into a global manufacturing hub, all these are going to provide further opportunities for open source technology providers like us as we help organizations drive innovation through flexibility, freedom and openness. As such, we welcome what's been announced in the interim budget and look forward to supporting the latest digitalization project opportunities in India."