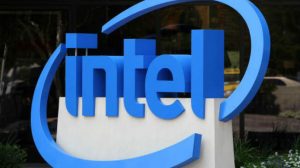 Intel India on December 5, 2016,  announced the top 10 finalists of the "Intel and DST-Innovate for Digital India Challenge 2.0" a nationwide competition inviting technology solutions to solve real problems faced by citizens.
The shortlisted solutions can potentially accelerate projects in the fields of healthcare, smart cities, sustainability and agriculture, the company said in a statement.
"Local innovators are becoming increasingly passionate about using technology to positively impact lives and Intel India is very excited to be a part of the ecosystem that is making this happen," said Debjani Ghosh, Managing Director and Vice President of Sales and Marketing at Intel South Asia.
The companies and teams will leverage Intel architecture (iA) to develop their prototyped solutions that integrate Internet of Things (IoT), data analytics, open data, cloud technology, devices and/or connectivity aimed at solving India's grassroots problems.
The selected teams will advance to the eight-week "NanoAccelerator" programme at the T-Hub start-up incubator in Hyderabad.
Under the programme, each team will receive grants up to Rs 3 lakh to create minimum-viable products (MVPs) based on iA.
They will also have access to engineering support and hardware kits from Intel and to the Intel Maker Lab in Bengaluru as well as the IoT Lab at T-Hub in Hyderabad.