DEP (Detroit Engineered Products) is an engineering services, product development, software development and talent acquisition company. The company was founded in 1998 in Troy, Michigan, USA. Now, DEP is a global company with footprints in Europe, China, Korea, Japan and India. In Conversation with ELE Times' Sub Editor and technology Correspondent Mayank Vashisht,  Shirin Hameed, Chief Marketing Officer (CMO), Detroit Engineered Products (DEP) provides insights about DEP' role in assisting the electronics industry and chip market and the UAV sector growth in India, and much more. Excerpt: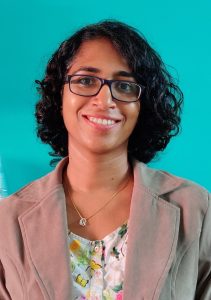 ELE Times: Please shed some light on how DEP is providing efficient and effective assistance to the electronics industry and semiconductor market?
We have engineering services and solutions that can help the electronics and semiconductor markets, ranging from product conceptualization to design, simulation and analysis, conformance testing, we can help with the design, analysis and development of a product. DEP can also provide specialized circuit design expertise for IC units including those used in memory, logic and DAO type semiconductors that are power units of mobile phones, consumer electronics, PCs, industrial and auto sectors. We do offer hardware and system design solutions for PCBs, RF and Antennas. DEP adds value to these designs supported by packaging signal integrity, thermal analysis and compliance tests. We also support embedded platform development with various processor coverage and build tools.
ELE Times: What innovative methods and solutions does DEP brings to the table that can provide assistance to electronics manufacturer?
Depending on the products, the intricate features, specialized designs, subsystem, components functionality and expertise to assemble, varies for manufacturing each semiconductor model. For manufacturers, based on their business models of IDMs, fabless, foundries and OSATs, DEP tailors the solution package and customize them to ensure maximum and conformed yield. In the Electronics System Design categories of CAE, IC design, PCB modelling and general services, DEP is a market leader and our MeshWorks platform is a robust tool to face pace the development in multi-fold. By embracing the value trends on a regular basis we at DEP thwart potential challenges in the design and manufacturing of semiconductors. This is made possible by our improved customer experience programs for all engagements, competitive differentiation with proprietary technology like MeshWorks, insights into the future roadmap of a product allowing for more accuracy. We do work on additional value creation strategies that enable and open the door for new and specific industry opportunities like customisation for 'microverticals' within the semiconductors segment. Our global network and geographical specialization also work in our favour due to the nature of supply chain difficulties.
ELE Times: What level of penetrations does DEP have in the aerospace and defence industry?
We provide solutions across aerospace and defense right from concept design, simulation, optimization, design and analysis, and these have proven to be quite beneficial in the aerospace industry. For instance, we have done quite interesting work where we have designed the structural support for an airframe and we have done some topology design space modelling for the wing and the fuselage. In fact our own CAE platform, DEP MeshWorks has an inbuilt acoustic cavity builder which is extremely useful. We have our inbuilt concept model creation tool in MeshWorks which can also be very useful for aerospace companies.  We have managed to work with some leading aerospace companies across India US and Europe and we are doing some interesting work. Unfortunately due to the nature of the non-disclosure agreements, we can't share many details.
So the latest depmeshworks feature modules and tools that ad substantial depth and robustness 4 Fe slash cft pre and post-processing it has a customizable Engineering process automation environment and it's equipped to create more for parameterized mesh models for structural analysis and optimization to meet specific standards and create a more fun parameterized numerical models for flow analysis it can be applied for fixed-wing Rotary wing aero engines and aircraft integers so we have quite a few solutions for the aerospace and defense industry
ELE Times: What are the future prospects and industrial applications of Unmanned Aerial vehicles in India?
The demand in the drone market has increased considerably lately. The convenience of remote monitoring and flexibility in harsh terrains has increased the popularity of drones considerably across segments like e-commerce or agriculture which was unthought of say, 10 years ago.  In India, the regulations related to drone flying shaped during the year 2018 only four years after it imposed a ban on the same in 2014 based on an incident from Mumbai.  The DGCA( Director General of Civil Aviation) has come up with a set of guidelines that are very slow in getting implemented.  The current COVID-19 situation demanded the need of drones for several types of relief operations & considering this Ministry of Civil Aviation introduced "Draft Unmanned Aircraft system rules, 2020".  The Draft UAS Rules once passed will supersede the existing drone regulations which were made effective by the Director-General of Civil Aviation ("DGCA") in December 1, 2018.
In a recent report, FICCI projected that the value of the Indian UAV industry and the market would be around US$ 885.7 million, while the global market size will touch US$ 21.47 billion by 2021. According to 6Wresearch, the UAV market in India is projected to grow at a CAGR of 18% during the period from 2017 to 2023.
ELE Times: Please enlist some of the major roadblocks that you had to face, or, still juggling your way out of, while operating in India.
Like for all companies, there are always roadblocks that one faces especially when one deals with state government establishments or regulations. However, as a company, I'd rather not dwell too much on our roadblocks because those are stepping stones to bigger things.  However there is one roadblock in particular that comes to mind where we had designed a micro trailer a few years ago, and the concept of this was it's essentially a trailer that can is it's flexible with the front unit and the rear unit being detachable that had multiple applications like mobile toilets, mobile dispensaries, mobile billboards, etc. It was very versatile. Unfortunately due to there being no road regulations for vehicles that size we were not able to get the necessary permits to go into the production of the vehicle. It was unfortunate, but these are all learnings for us as a company as we grow, there will always be some hiccups along the way.
ELE Times: What are the possible challenges that DEP faced during the global pandemic and how do you anticipate the Outlook of 2022?
The pandemic was tough on all businesses and DP also struggled initially. The adjustment of remote working was not only for the employees but also for the clients where our client data, confidentiality, all of that had to be maintained while the employee worked remotely. I think that was probably one of the biggest challenges that we faced as a company. But I'm happy to say that having a strong business process continuity went really long way in making the transition quite smooth for us. Thankfully, we had a strong plan in place and it was just about executing the steps efficiently which the team did and thankfully we were able to sail through the pandemic and come out the other side.  The good thing right now is that businesses are slowly coming back to normal things are picking up, employees are getting back to work and things are looking encouraging. So hopefully 22 will be the year when everything is back to normal and companies see that growth that they were has been flat-lining the last few years.
Mayank Vashisht | Sub Editor | ELE Times