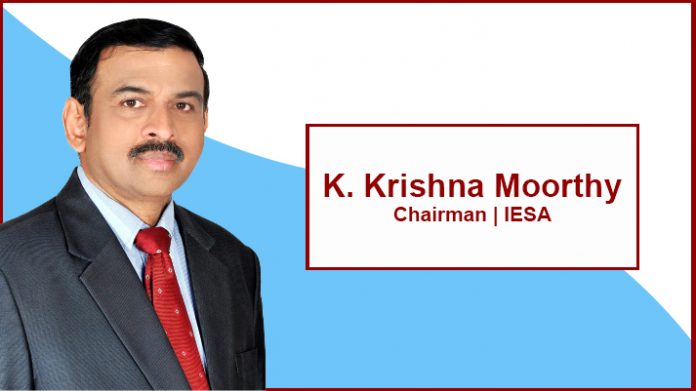 Krishna Moorthy has over three decades of experience in the electronics Industry, covering a wide spectrum of functions from Silicon design, System design, System engineering, and high performance IP design in deep sub micro processes. He presently holds the position of Corporate Sr. Director and Managing Director of the India Design Center of Rambus Inc. He is actively involved with IESA, VLSI society of India and a member of IEEE. Dibyoshnata Talukdar, Sub-Editor, ELE Times digs out problems facing ESDM sector and the solution to it. Excerpts.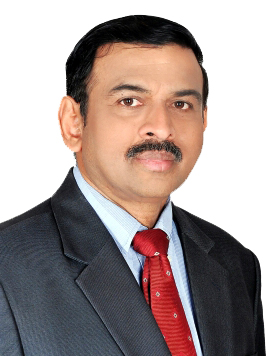 ELE Times: As in the 2016-17 budget, the electronics industry was much in favour of the new policies and recommendations, what further expectations does the Association and the entire industry is looking forward to?
K Krishna Moorthy : In the policy aspect there has been good number of initiatives taken in the last two years. What the industry is looking forward now is the stability factor of these initiatives taken in the past. For example Modified Special Incentives Package Scheme is much welcomed, and the industry hopes that this would be staying for some considerable amount of time. Policies implementation is a good prospect but that should not go for frequent reviews or modified and discontinued frequently. This creates an air of uncertainty in the industry. Policy stability and execution of the good intentions on the part of the government is what the industry is looking forward to now.
As the Government of India is giving great emphasis on 'Make in India', the country should also be made manufacturing – friendly for the domestic investors where we recommend that incentivising manufacturing activities should be made by bringing import duties on components to zero level.
ELE Times: In recent fiscal year, what has the industry observed or analysed on the consequences of the new policies and how far they had helped the industry to grow and evolve?
K Krishna Moorthy: Some excellent initiatives have been already taken, as the Electronic Development Fund, which is a laudable effort, the first in the country, and also the R&D Fund. Now we have a massive Digital India program particularly after the demonetization that has been assumed as a large prospect that we have witnessed. Immediately after that when India needs anywhere between 500 crores to a million of  PoS Terminals or Swipe Machines, we presently do not have a mechanism by which we can stir up manufacturing within the country or enhance the existing manufacturing. Here there has to be a concentrated effort on implementing of the statements of intent made by the government and there is a good scope for improvement. In this particular situation the industry wasn't prepared, nor could the government steer the wheel towards any acceleration of opportunities.
The industry acknowledges the intention of the government very well. We understand that we are starting from zero inertia to complete a momentum. However, stakeholders must take notice that if further efforts are not taken or overlooking factors or negligence of then the present industries can anytime leave India to other locations, which we are already witnessing in the BPO sector for an example, where it has moved out to countries like Sri Lanka, Vietnam and Philippines. A collaborated effort is required to retain and help grow industries in India.
ELE Times: The last budget had announced significant amount on the Skill India Scheme, how much do you think that has been fruitful in calibrating skills in Indian workforce, especially in the ESDM sector.
K Krishna Moorthy : This is one initiative that I can say with a high level of confidence that the has been put by Electronic Sector Skills Council of India, ESSCI, with whom IESA is working closely focusing more on the technical curriculum, focusing on the ITI trainees, skill-workers, who shall be going to the production floor. They have created a good documentation which is moving in the right direction, the momentum is growing well.
From IESA side, we are taking care of the engineering curriculum and we are working with multiple universities, trying to understand what the industry needs are. We are also conducting trainings on selected topics with ESSCI, and within one year we have had a good success story to talk about, though of course one year time is a very less amount of time to come to conclusions.
We are also seeing growth in academic startup movements, for example, in BVB College in Hubli, Karnataka, there has been 35 startups registered in two years, and 8 of them are ready for the next level of funding. This is being done under the National ESDM Technology Research Academy, (NETRA) program, a virtual academy which can be created in any university. Now we are going to do with 12 campuses in the country with support from Government of India. So it is moving to the right direction now, with ESSCI looking into the quality curriculum and IESA in support of it.