Unmanned Aircraft Systems (UAS), commonly known as drone, offer tremendous benefits to almost all sectors of the economy like – agriculture, mining, infrastructure, surveillance, emergency response, transportation, geo-spatial mapping, defence, and law enforcement etc.  Drones can be significant creators of employment and economic growth due to their reach, versatility, and ease of use, especially in India's remote and inaccessible areas. In view of its traditional strengths in innovation, information technology, frugal engineering and huge domestic demand, India has the potential to be a global drone hub by 2030. 
The government on Wednesday banned import of foreign drones with certain exceptions as part of efforts to promote domestic manufacturing of drones in the country. Import of drones for R&D, defence, and security purposes have been exempted from the ban but such imports will require due clearances. "Import of drone components, however, shall not require any approvals," the civil aviation ministry said in a release on Wednesday.
The Directorate General of Foreign Trade (DGFT) under the commerce and industry ministry has issued a notification banning the import of foreign drones. According to DGFT – "Import policy for drones in CBU (Completely Built Up)/CKD (Completely Knocked Down)/SKD (Semi Knocked Down ) form is prohibited with exceptions provided for R&D, defence, and security purposes,"
 Industry is tangling after this announcement, our ELE Times Sub Editor and Correspondent Sheeba Chauhan had a quick conversation with few of major giants about the import ban on drones and what could be the possible impacts on their business.
Mughilan Thiru Ramasamy, CEO & Co-founder Skylark Drones: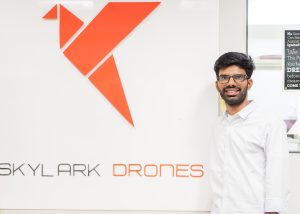 "The Government has taken a serious paradigm shift towards the drone industry. The introduction of new drone rules to the launch of the PLI scheme for drone manufacturing and the recent announcement on Drone Shakti and Kisan Drones are a testament to the government's vision and focus towards making India the drone hub.
For the drone ecosystem to flourish and for innovative new use cases to emerge, access to high-quality and economically priced drone hardware is critical. As 90% of drones used in India are imported, it will be curious to see how the industry adapts and addresses this development which could temporarily at least, derail some well-laid plans. It would have been welcome if the government offered some incentives to the industry to override this.
We have the talent and the manpower to make drones an independent and self-reliant industry, but the current ban will upend the ecosystem for some time. However, it will also play a critical role in realizing the government's vision of making India a global drone hub.
 What is perhaps equally important is for policymakers to also consider a regulatory mechanism that favours and promotes Indian software to be used for all drone operations across sectors.
Given the sensitive nature of drone operations, it is imperative that India develop its software for use within the country and subsequently also in other regions. With the talent and expertise, we have in the country, India can soon rule the drone software market by developing software that is made in India for the world. India's software industry is more than capable of doing this and it would be an opportunity for Indian software companies to become the Microsoft of the drone industry."
Mr. Vipul Singh, Founder and CEO, Aarav Unmanned Systems (AUS):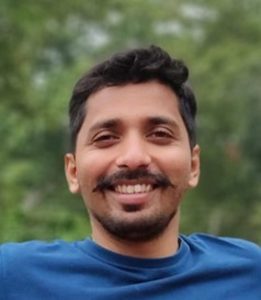 "Very encouraging news for the India drone ecosystem. With so many socially impactful use cases across the country, how long can we rely on borrowed technology and expertise? We see this import ban as a powerful step in making India self-reliant. And there is a huge potential for India to become a big exporter of drone technology in the near future. We are definitely on track to enable more technology creation in India and truly Make in India".
Sheeba Chauhan |Sub Editor | ELE Times